Hey people!
Good news! I won myself stuffs from
Maybelline
The above is the pic that won me the 'Maybelline BB Face of the Week'.
I'm super glad that I won, it's been ages since I've won something :)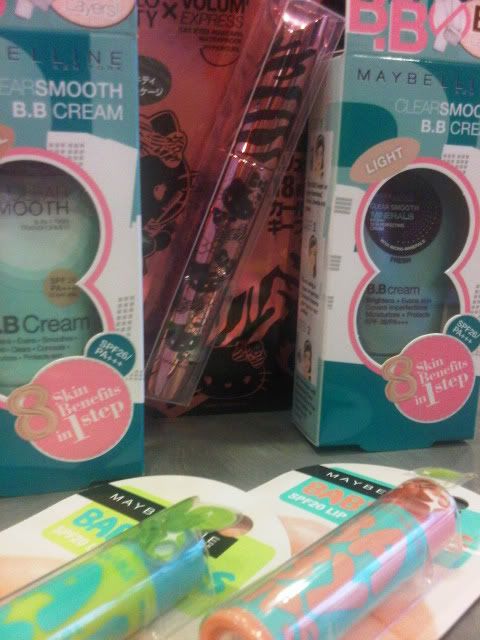 Here's the prizes! Made happy with the Hello Kitty Mascara. :)
They gave me two different shade of the BB Cream, of which I only use one. And sooooooooo.
I'm gonna do a giveaway to my readers!!!!
MAYBELLINE BB CREAM + MYSTERY GIFT
You wna win this?
It's simple! You have 3 different ways to join the contest!
1. Twitter
Tweet me @ParamourVin why you should win this.
http://twitter.com/#!/ParamourVin
(You have to mention me, else I wouldn't see your tweet!)
2. Youtube
Post up a video of why you should win this, link me up (http://passi0nate-l0ve.blogspot.com/) and email me! iintoxiicatedd@hotmail.com
3. Blogpost
Blog a post, mention about why you should win this and email me the link @ iintoxiicatedd@hotmail.com
See, it's that easy!! Deadline: 16 Jun 2011
Xoxo