And so. It was Mother's Day!
Didn't sleep a wink the night before that day, and bro, bf and I headed to t1's icing room to customize the fruit cakes!
The sky was dark the day before. I think this was taken in the evening! Kinda cool. I love living here. I get to see different views of sunsets and sunrise. :)
But, TP opposite is kinda noisy at times! Especially when they have camps or special occasions. The sounds traveled here are not only muffled, but also unclear! IF ONLY. I could get a little 'sneak preview' of the life in poly~
Back to the topic. We took like...... half an hour to decorate the cake? Bro and I got one for mom, while bf got one for his mom too! Here's how the ending product looks like.
Eh, don't laugh okay?! It's quite cute loo. Haha, I kinda messed it up in between, but bro came to the rescue! & don't ask why the colours are so limited, they only gave us 5 pathetic icings!- Brown(Chocolate), Blue(Jelly), Pink, Green and Yellow! Oh, and a packet of random coloured 'flowers'. You know the edible ones on top of the mini cookies you ate when you were young? The super sweet and crispy one? Yeah yeah, that's the one!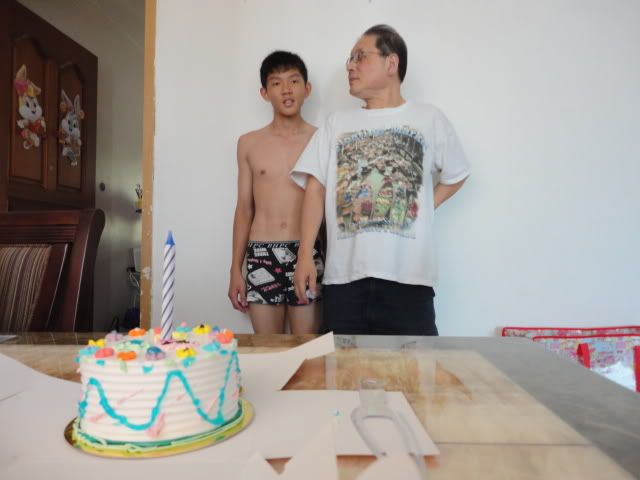 A pic of my bro in his boxers *OPPS =x* & dad in candid!
US, selftimer mode using my lousy SONY digital cam.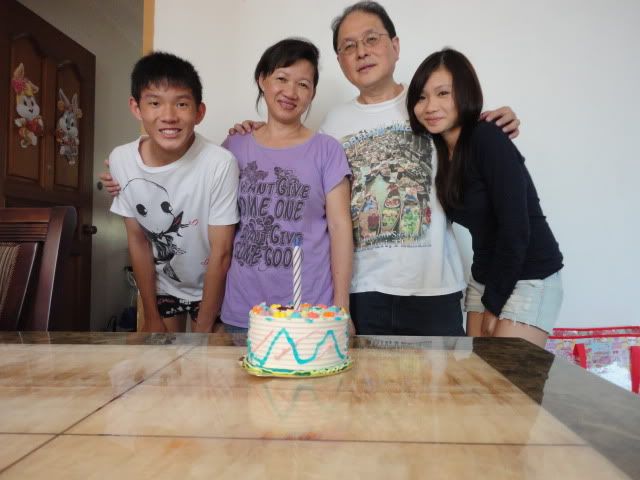 Yet another one! Pardon my hair people, the parting was at the wrong side of my head, and I rushed from t1 back home! *pants*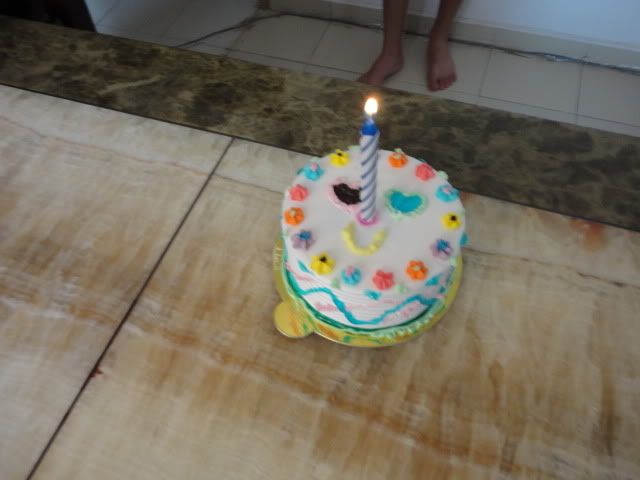 The lighted 'Mother's Day cake'!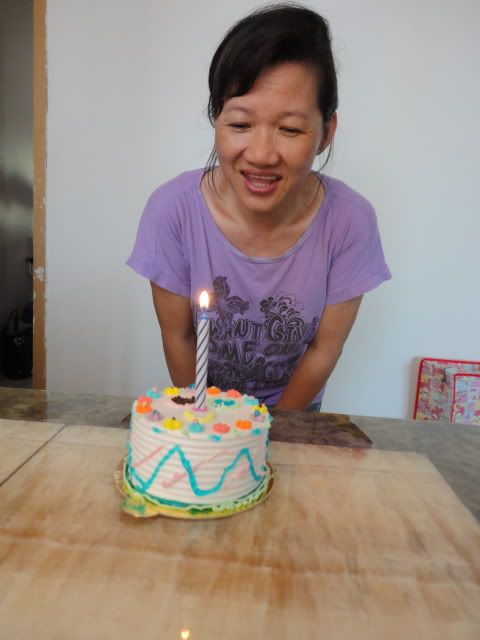 My mom waiting to blow the candle excitedly~ So cute hor?!!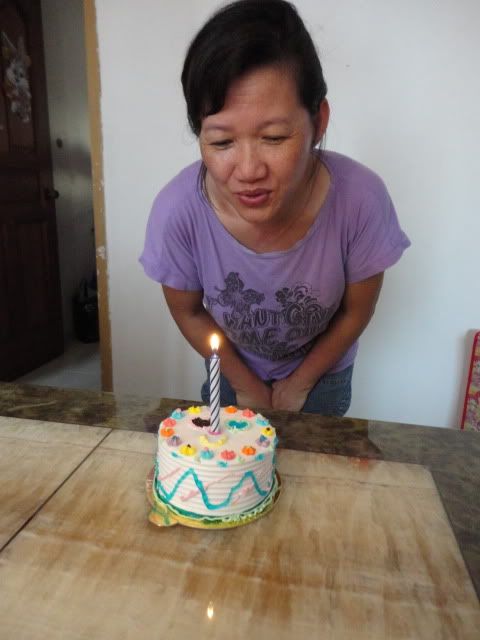 *I huff and puff* :)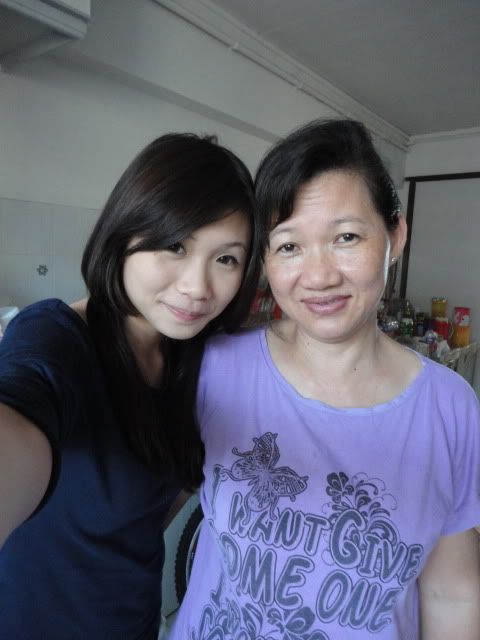 A picture of Mom and I!
Gonna end this post with an ugly picture of me, and ciaos~
Will try to keep my pace in blogging and do leave me comments and feedbacks!
Xoxo