Hey hello!
School holidays now, and I have got sooooo many backdated post to post! Hee, let me use this whole month to revive this dead (half-dead you may say) blog!
SO. Below are some of the loots I got for the month of May. Hmm, half of them. Mostly that are absent here are the clothes! So it's gonna be a short, short post.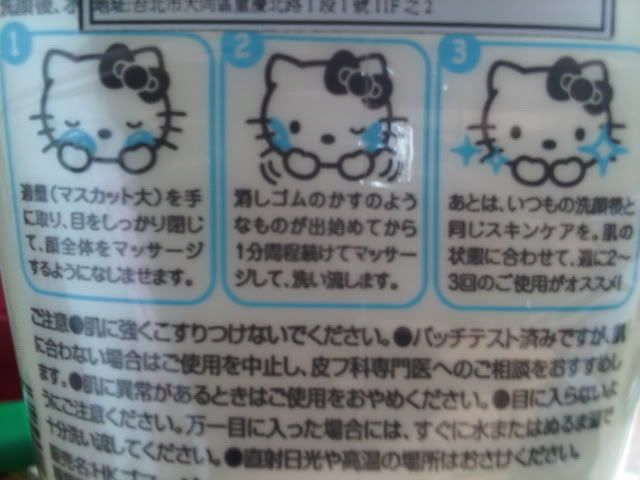 This is the back part of the Hello Kitty AHA Wash that I got from a shop in Punggol Plaza. Yes, it's the same one as qiuqiu's! Haha. Bought it all thanks to her recommendation in twitter, and it's really super useful! My face got whiter even after using for twice!
And then there's this bag that I bought for like 8 bucks while I was walking back home from school. Super worth it! Can put even more things than those push-cart stalls' bag! - PLUS it's cheaper! Got one for Clara too.
Ahha! This is the one that I had gotten for her! Hee. It's pink! (She's a super hellokitty fan btw)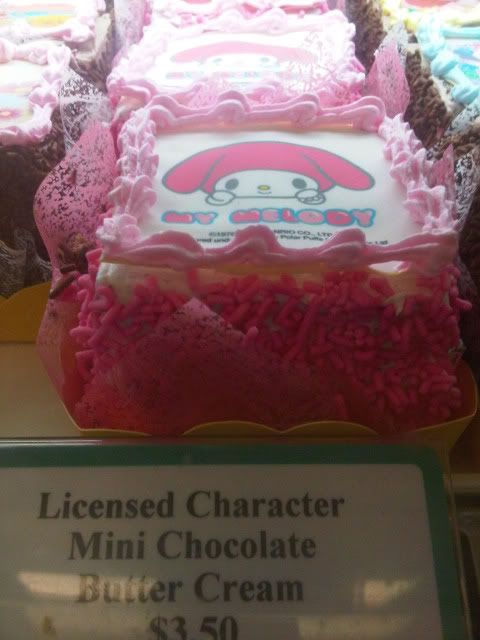 This was a pic I took secretly while buying for Weisheng's birthday cake!- I'll be posting a post about his birthday soon. :x IT'S MELODYYYYY!
New love for Tao kae noi's new flavour! It says there: Hot Chilli Squid. Yums. Now I'm hungry.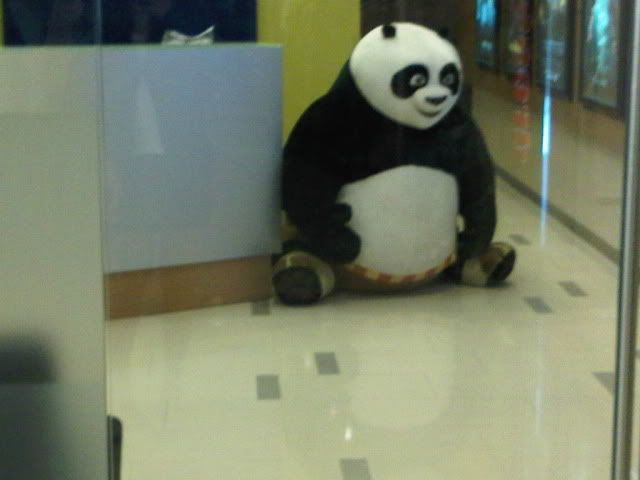 Kungfu panda at Cathay's main office! @The Cathay. I just watched the movie today- SUPER touching, and also funny at the same time!!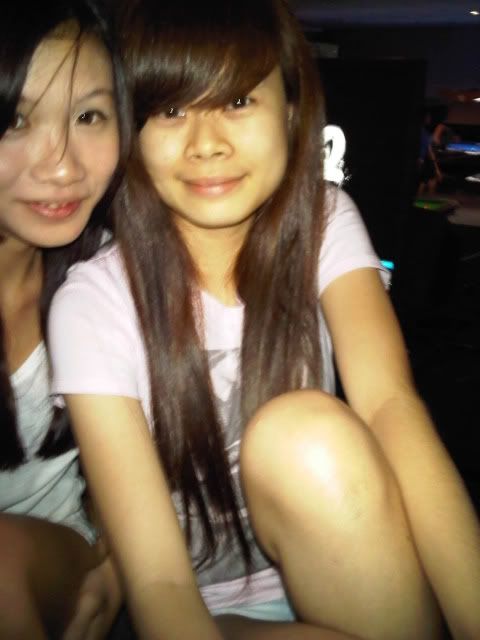 My BFF!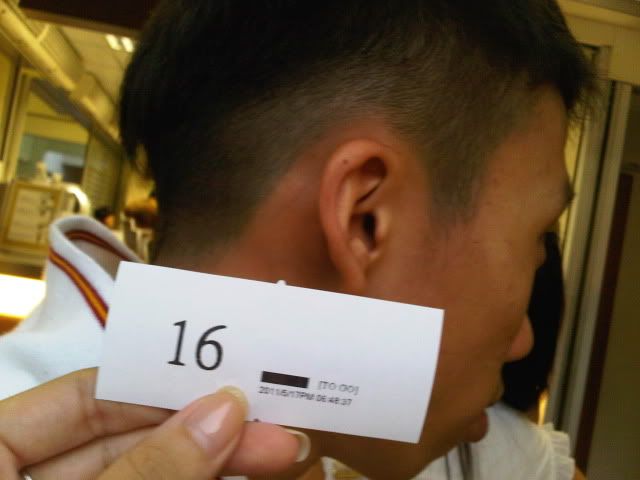 HAHAHA! I can't help but to laugh whenever I see this pic!
I named it 'prisoner no. 16'. Why? Cause 16 is the date we got together, and just nice I was customer number 1016 at KOI! And and and his new mullet looks exactly like those prisoners in movies. So cute right?? <3 my prisoner no 16!
Gonna end this post with bf's birthday wish. NOT expected to be bought from me la of course!
Xoxo.