Sponsored Review
Look what I've got, Nu Teen products!
They launched a new series- the Acne and Pimples away skincare Series!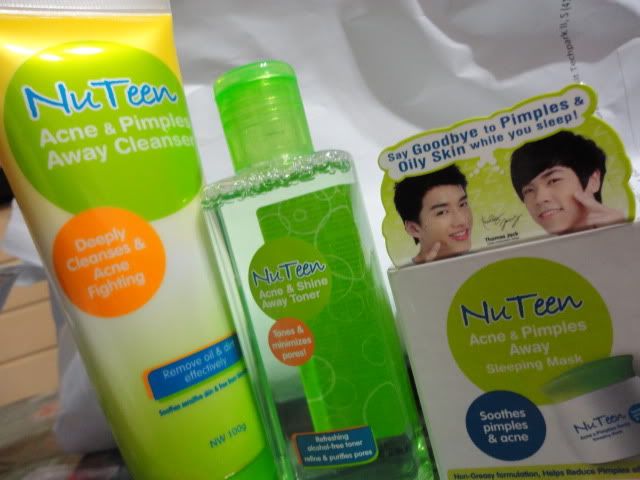 The cleanser, toner, and sleeping mask!
So now I'm gonna test all the three products now!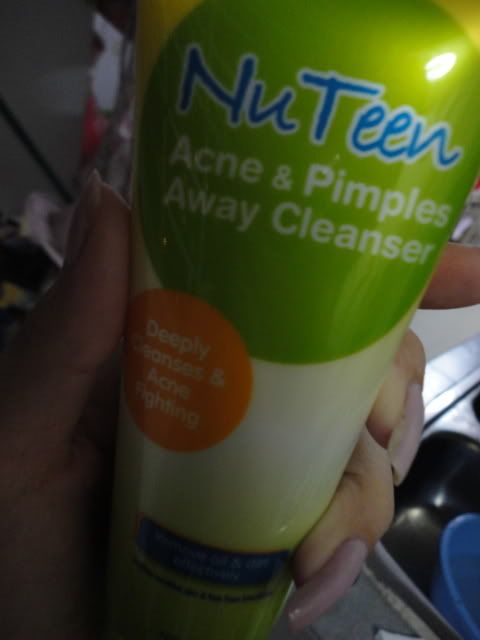 This is how the cleanser looks like...
I tried squeezing the cleanser out, but nth came out. Then I twist open the cover, and realised that there's a sealed tip there! Damn good. There won't be any dust trapped!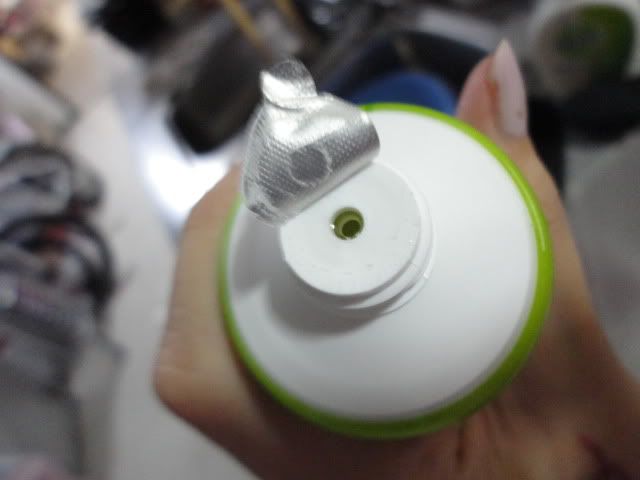 And then I squeezed the tube after removing the seal.
And to my surprise, it's a flowly liquid that's oozing out, rather than solid ones!
This is special, cause normal cleanser are either powdery, or solid ones.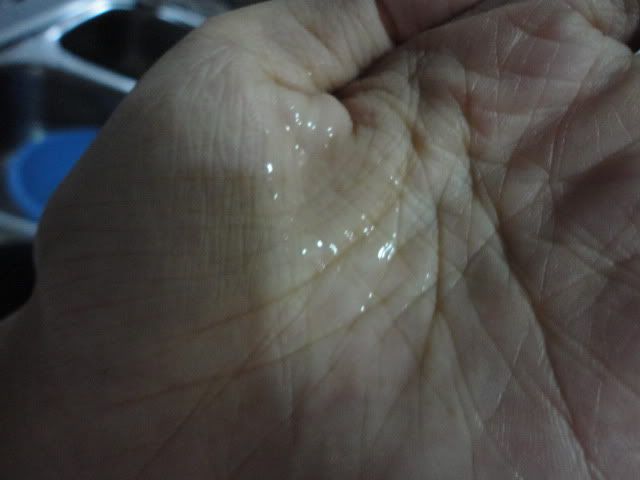 It flowed all the way till my palm while I was taking pictures! So this also means that's it is not greasy at all.
Massaging till bubbles are formed.
It tightens upon washing off!
My skin condition looks a bit better. Of course, cleansers won't work after just one usage, must use regularly one!
Pimples are not so red too.
Now off to the Toner.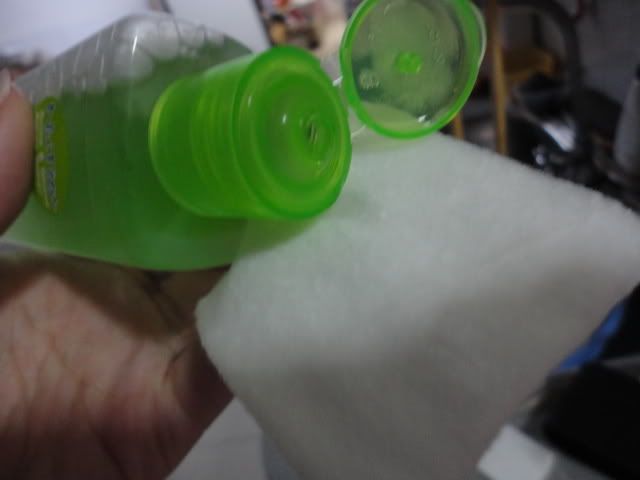 Used a cotton wool.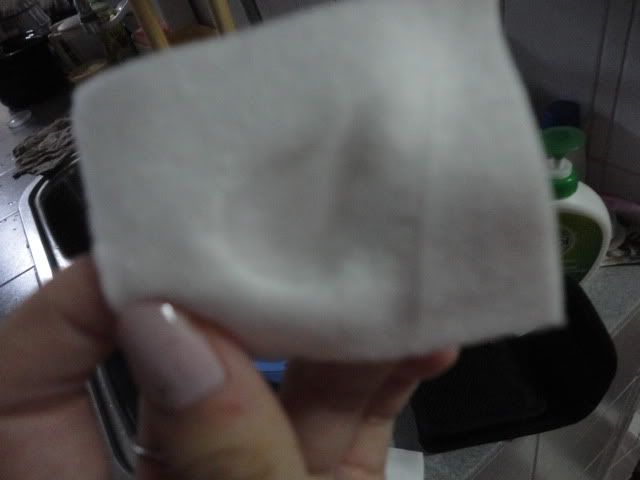 Dab a few drops of toner onto it.
And tapped it on my face! Hehe, feels so fresh now!
Sleeping mask-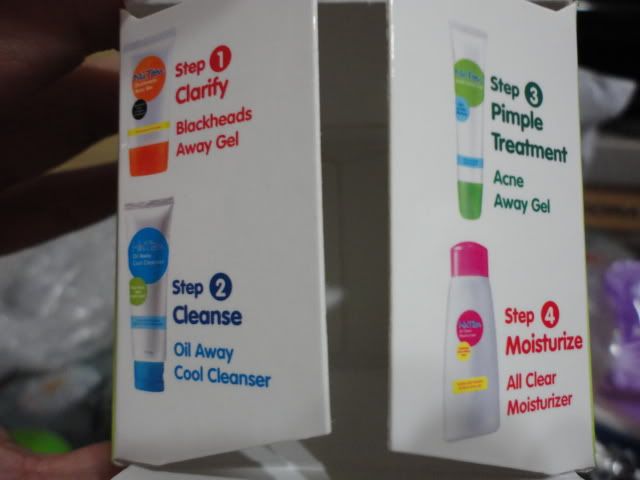 The '4 step' instructions on the cover of the sleeping mask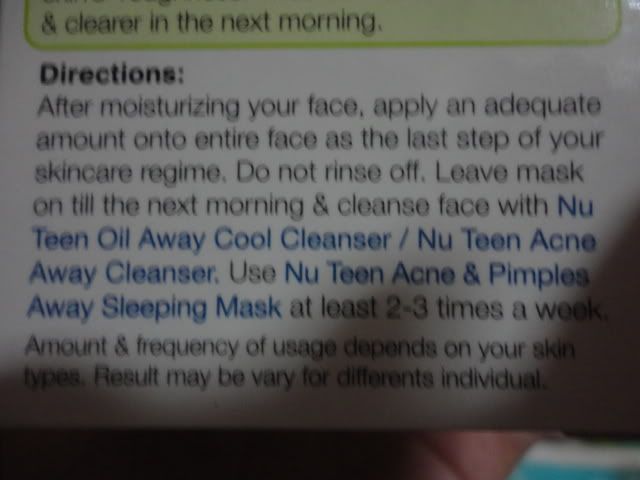 Use with the other products in the series for better results!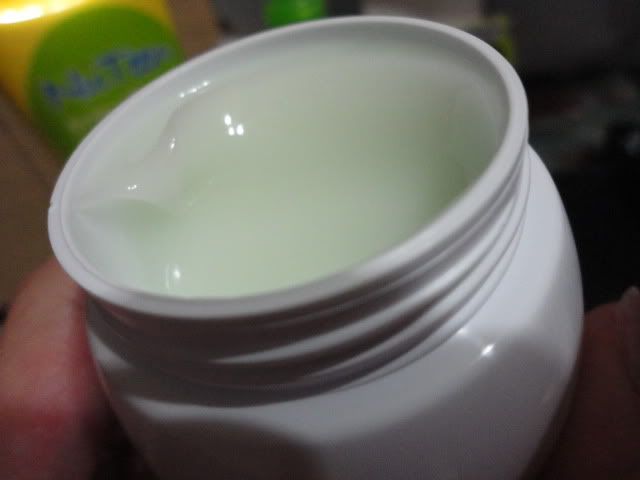 Applied it on my face, and left it on face throughout the whole night.
It has this damn cooling feeling upon applying!
And then the next morning, I look better!
That's how I look like after washing away the residue left last night with the cleanser.
What I like about the 3 products:
It is non greasy
Smells like Green Tea
Light weight mask
Effective
LIKE NuTeen facebook to pledge for a blemish free skin today + updates/giveaways:
http://www.facebook.com/NuTeen.sg?sk=app_199086803461952
PS: I'm selling off the whole set for $25! Email me(The envelope at the right panel)
Xoxo