Guess who I saw today at Tampines!
MARK LEE!
Was planning to trim my brows today, and then when I was on the way to the place, I saw a super big group of people opp the road, with big cameras!
So I was curious as to why the hell a stupid,
mini,
construction site could attract such a crowd, and I stopped by to look too. *kpo*
And then I spotted the man in Blue!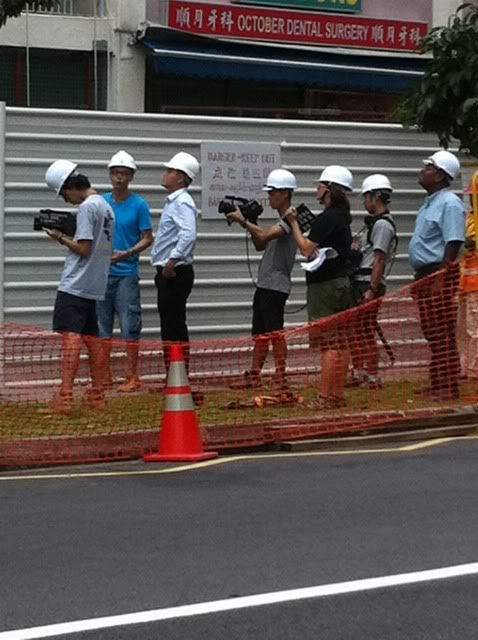 Crossed the road..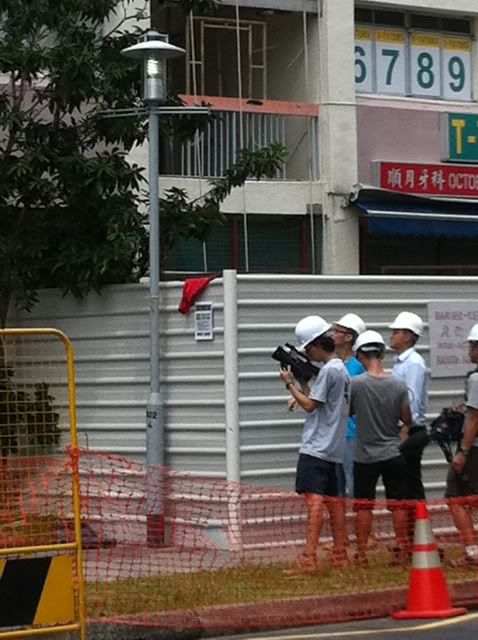 And upon closer look, it really is him!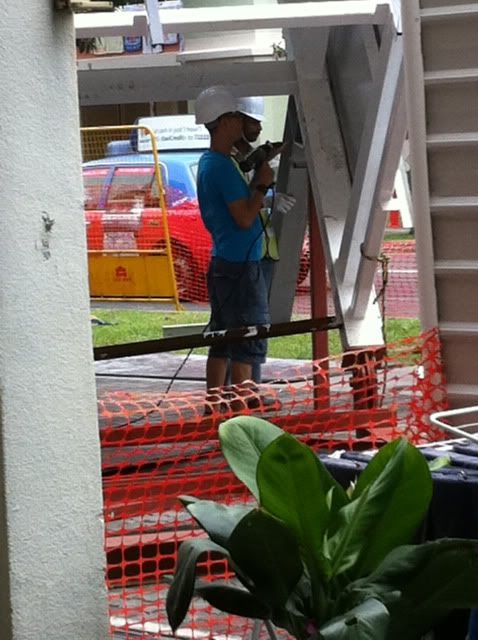 So I snap snap a bit, and then thought, maybe I should post it up, since I have so many posts in the midst of drafting!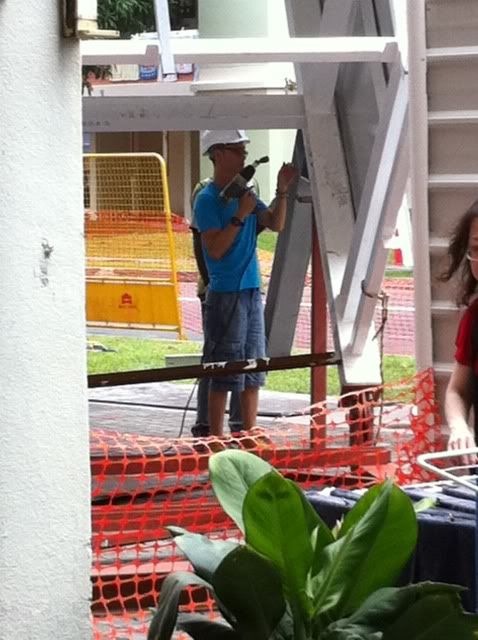 He's like drilling and doing stuffs a construction worker should do.
Maybe, that's his new task for: 苦差事,美差事?
ALSOOOOOOO.
Nuffnang's: OLAY360 Transformation!
Each week, they will combat a different skin concern with Olay and lifestyle tips with the host, Xiaxue. Watch how celebrity bloggers and their partners compete against one another to have the greatest transformation inside out with tips given by different experts every week!
http://www.nuffnang.com.sg/olay-transformation/
Vote for your fave among the 8 ladies, and stand a chance to win an iPad2!
Xoxo