Oh hello people!
Remember that I mentioned about a new Prawning place I would like to introduce?
If you don't know about this, means you haven't been following me on twitter or fb!
https://twitter.com/#!/paramourvin
And so here it is:
The Hai Bin U Enterprise Prawning @ Punggol!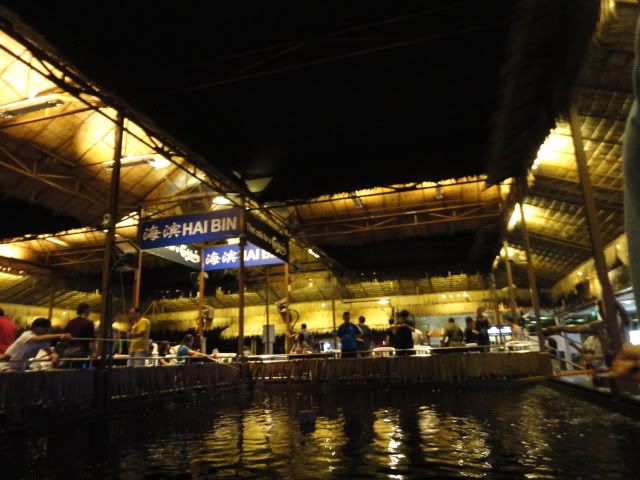 It is a damn nice place. You can prawn all you want there, plus there are ponds that allows you to fish and catch crabs!
Soon enough, they will make one of the ponds with Sea Water Prawns available! There, you have it all!
So bf, Derick, James and I went over to take a look, and see whether if it is really as good as it seems. Here's the bait that was provided. They have Earthworms too! But you have to buy them at $1. But if you find it not worth the money, you can simply just bring it, and they will provide you with the knife! Just ask!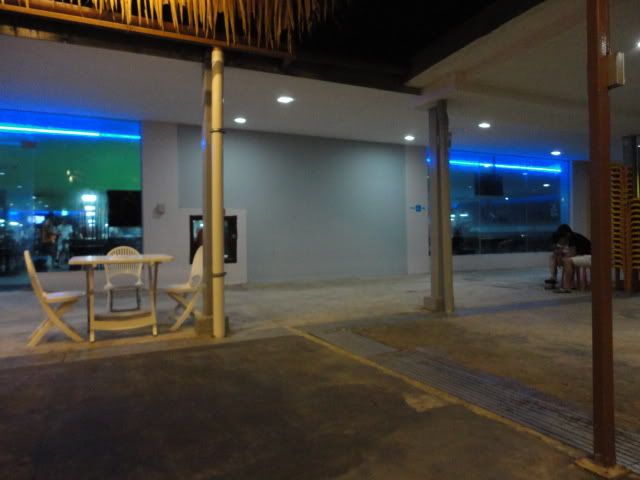 They even have restaurants, bars, popeye and a place to cycle there! Not forgetting, a billard room, that's 24 hours during weekends!
They will revamp the drain somewhere near that area soon, and make it into a water ski park!
How fantastic can things be?!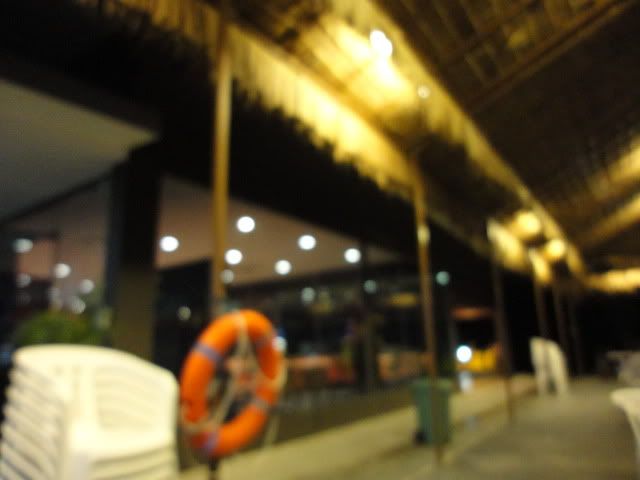 This is the restaurant behind the prawning place.
Derick attempting to catch a big prawns!
Look at the ambience! It's super good okay.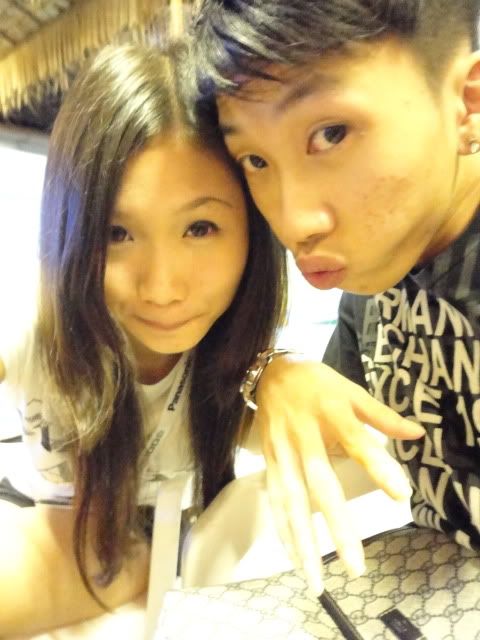 Baby and I. Hehe, damn random. See, they have good lighting for pictures too!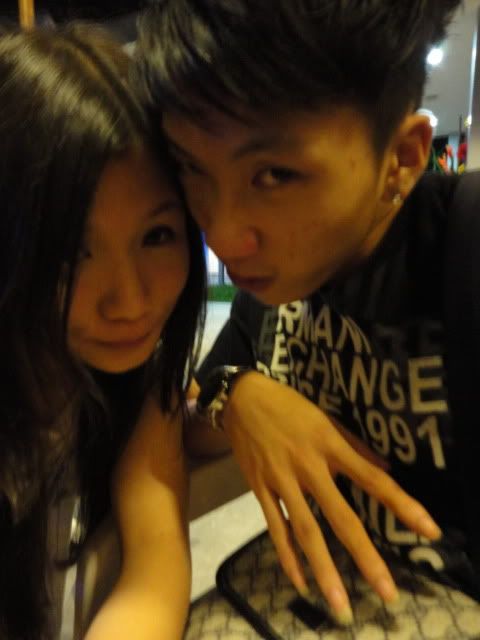 :)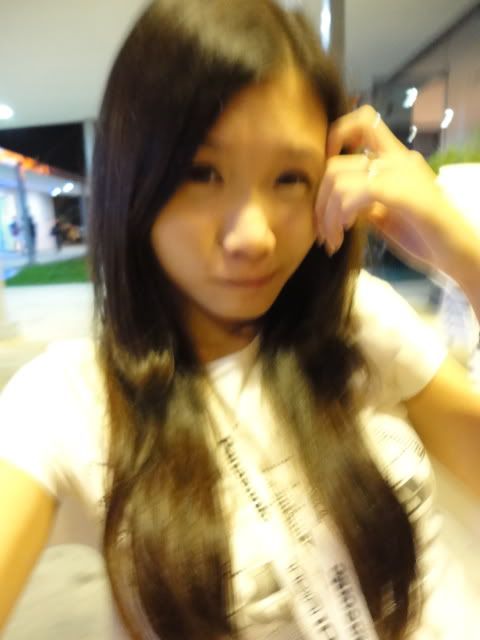 Baby attempting to pluck of the tentacles of prawns with his foot.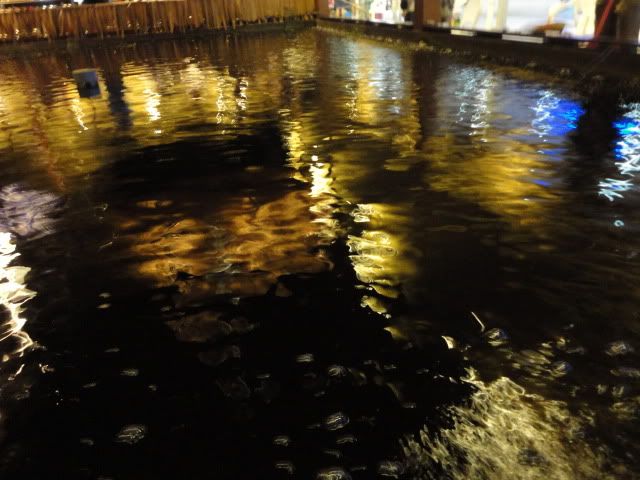 Our bait in the water, waiting to be eaten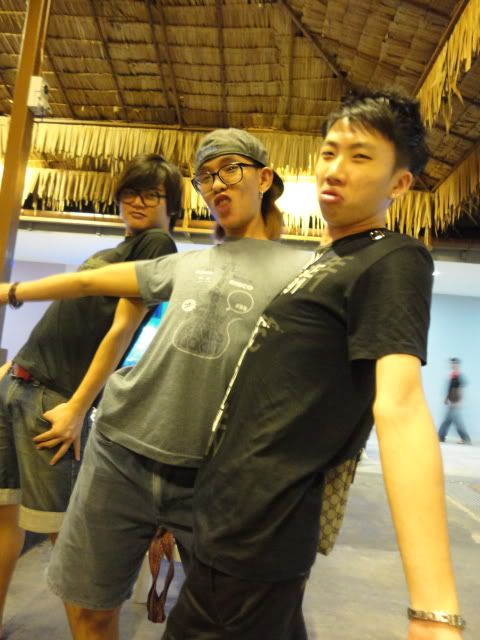 Epic pose that Derick taught the boys.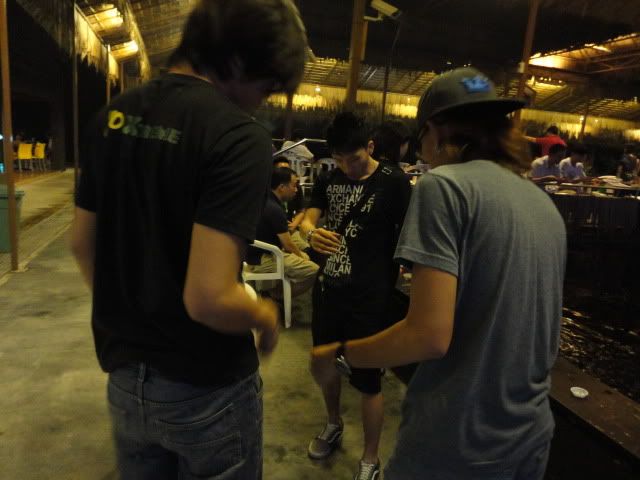 And then three big boys trying to get the Earthworm out of the prawn's mouth!
Derick attempting to save the day.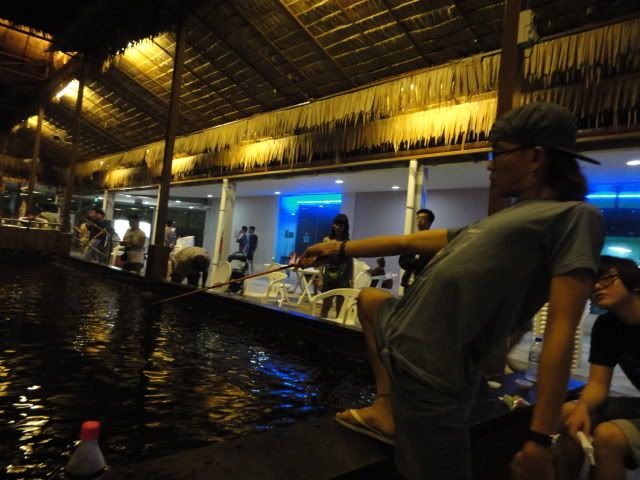 The Master of all postures!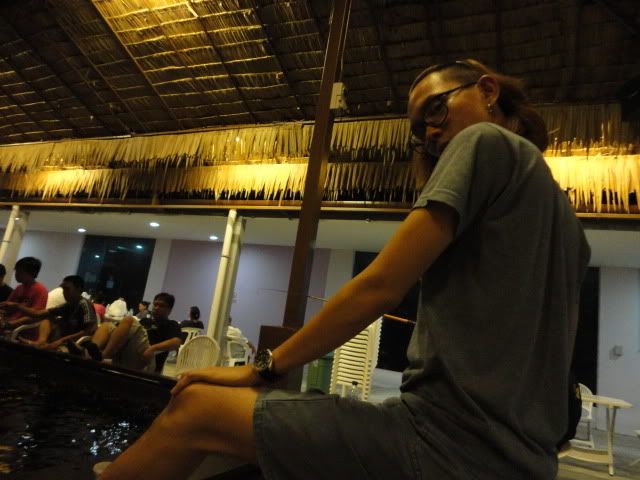 Not camera shy at all!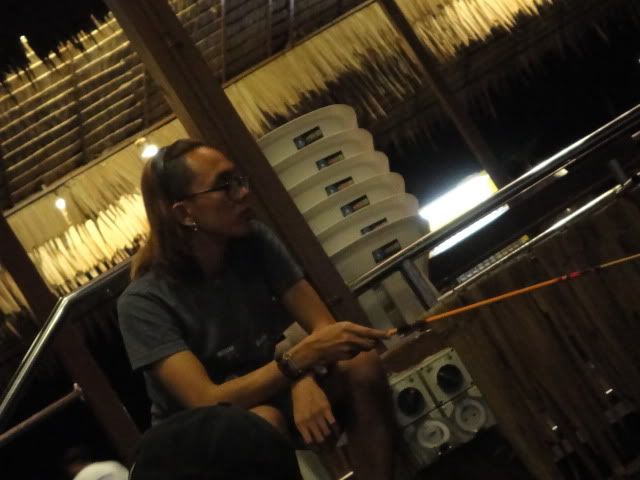 He was changing his place of bait all the time, so I have to move the camera around and take pics. The three of us were just sitting around, waiting for prawns to eat!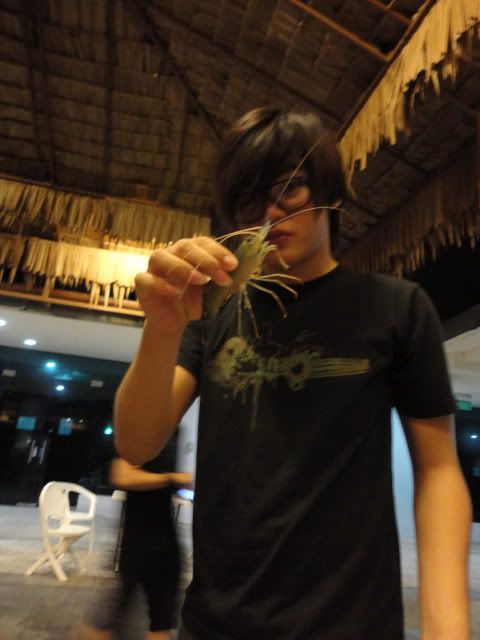 James was then 'employed' by Derick to be his personal prawn kepper. Haha, his job was to keep all the prawns that was caught save
My beloved boyfee! :)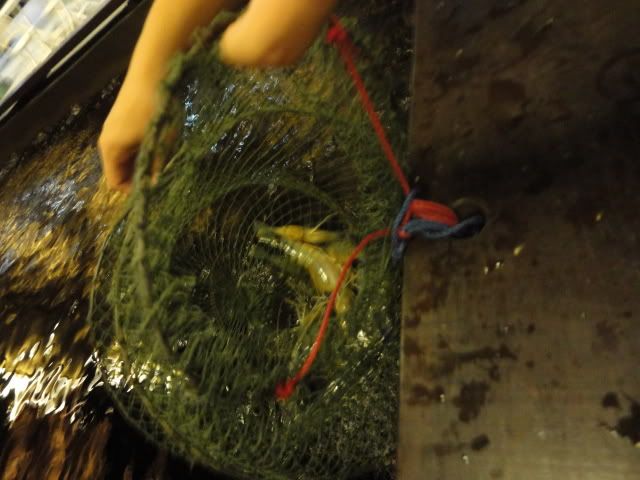 The net that the prawns were kept.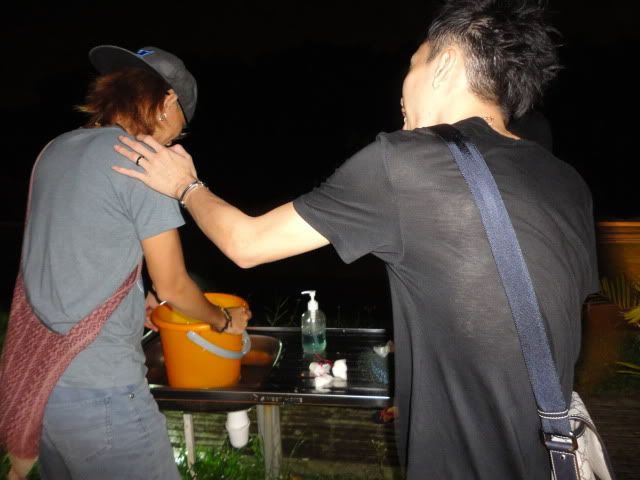 A pat on the shoulder.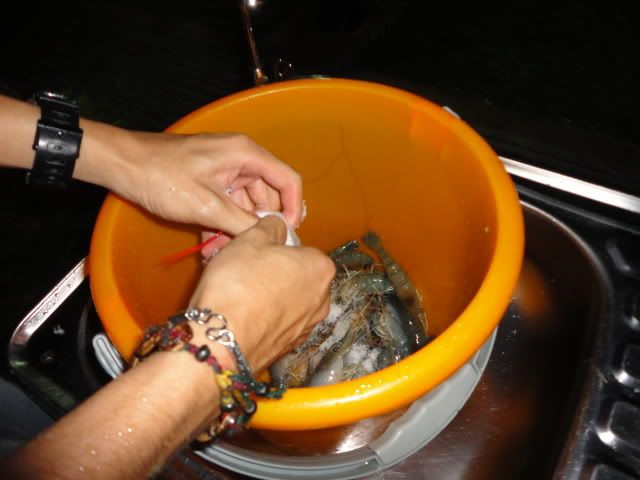 Derick started marinating the prawns, in his own unique way!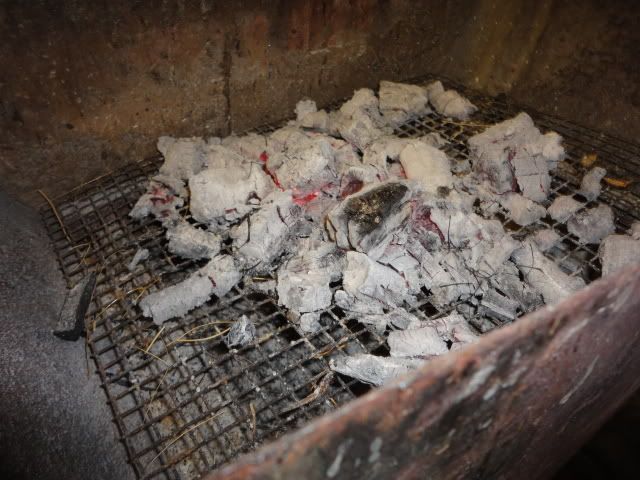 Then James was making the charcoals burn.
He loves taking photos!
*looking forward to Bintan trip*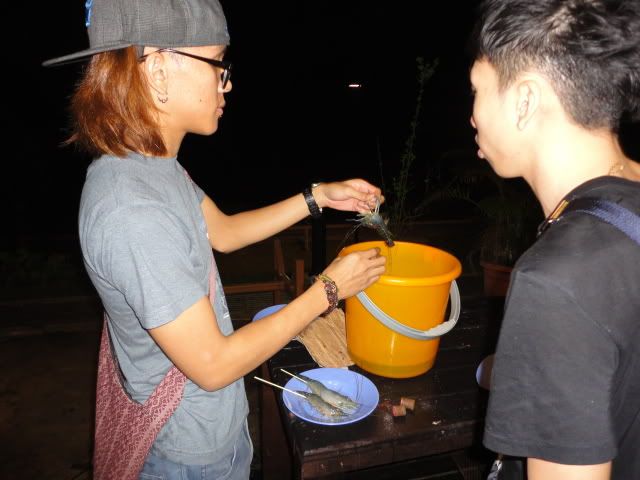 They were discussing something about the prawn, of which I forgot.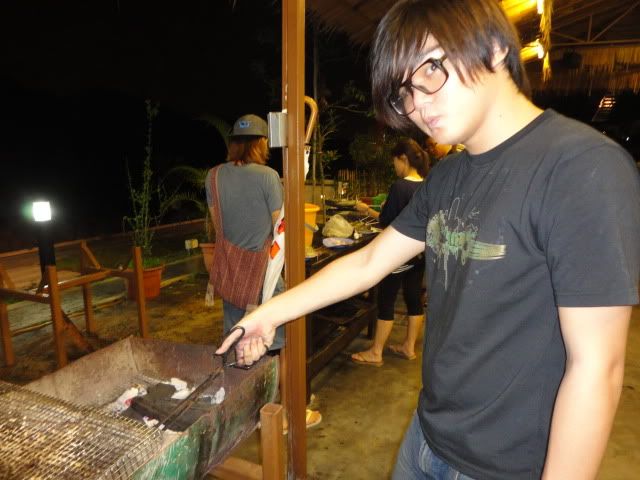 *aligns the charcoal properly*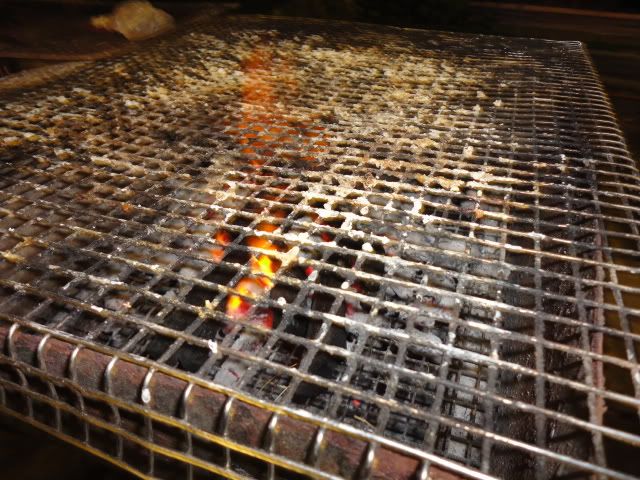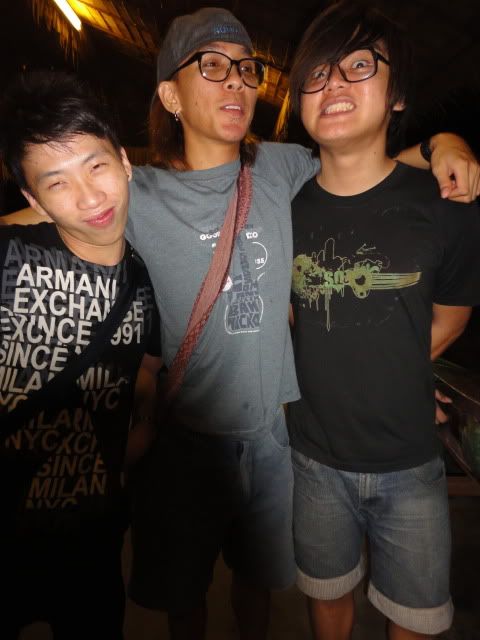 Posing for the pic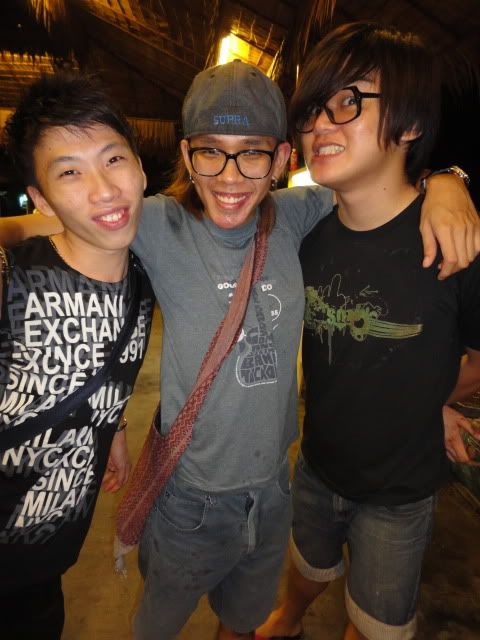 Do-re-me (height)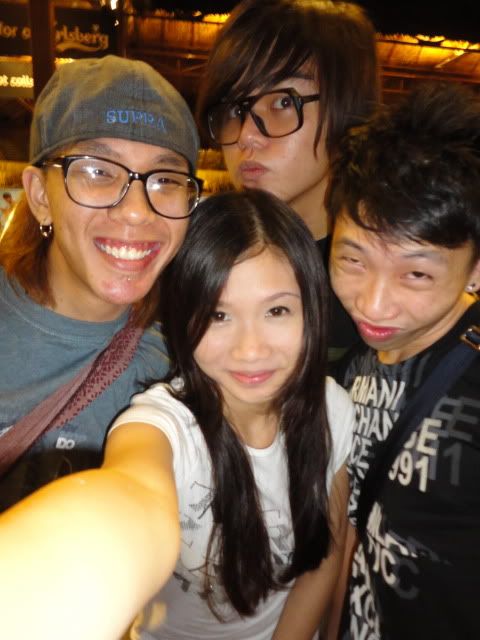 The four happy prawn eaters!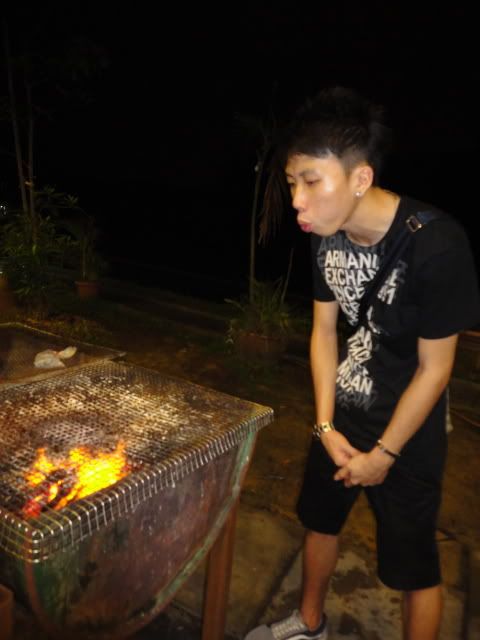 Baby blowing the charcoal. He was actually trying to make the fire smaller. So sweet right?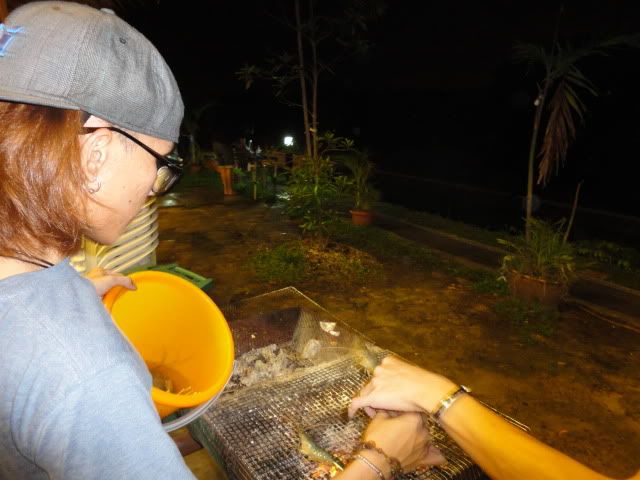 Okay, this pic looks like they were holding hands, but they are not ah. They are just placing the prawns in place!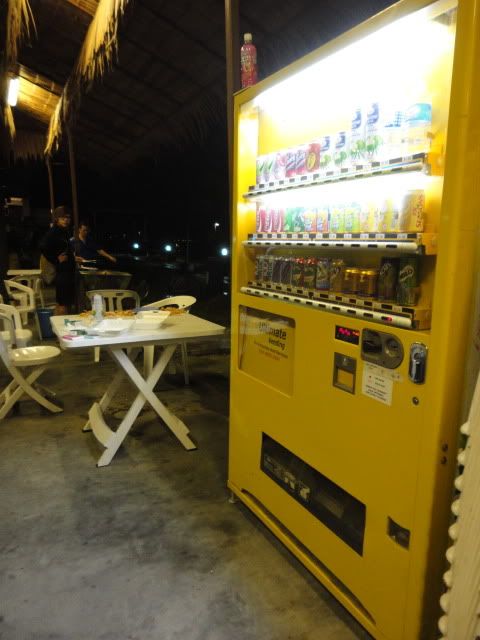 Vending machines for the thirsty people. and tables for eating!
They do sell bites like Popcorn chicken and fries, but like a bit too ex!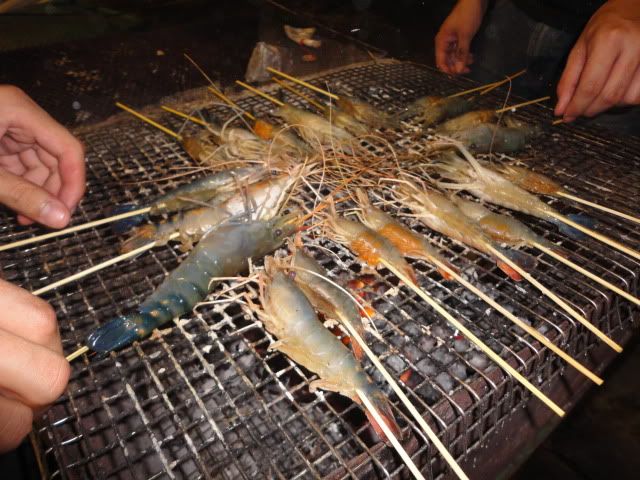 Half cooked prawns.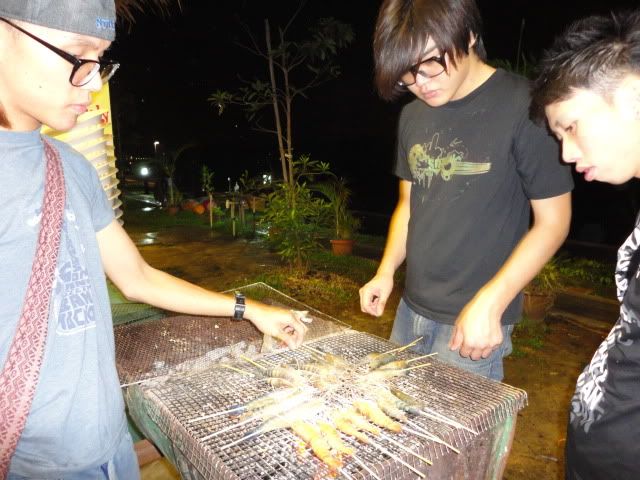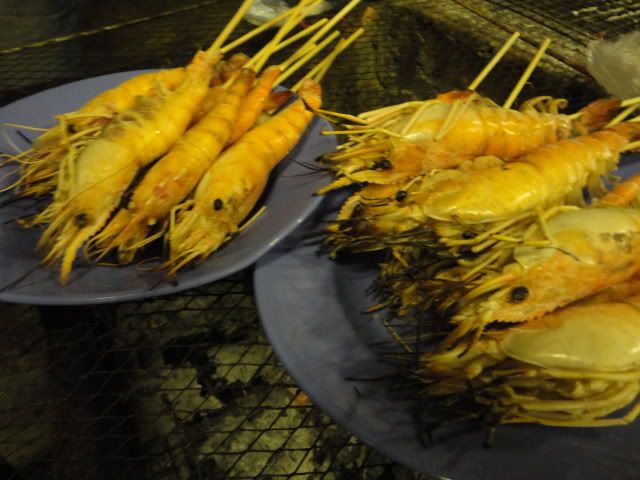 And so, the food is served! *yums*
Super juicy, and nice! :)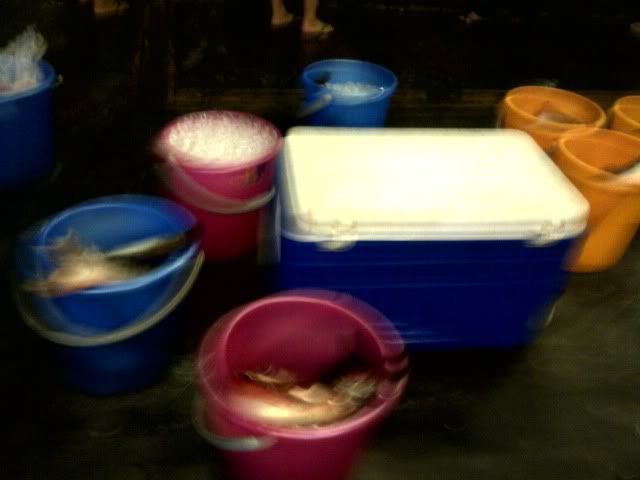 A super blurry picture that I snapped secretly. These were the catch for the day, all for $5!
I will go ask some of my friends (that are pro in fishing of course) to try catching the big fishes there, and show you guys the size! But trust me, they are really really HUGE.
They charge $5 per rod, without any time limit. But once the rod is broken, you will have to pay $5 for another rod. So the fishing pond is for experts only, I should say. Cause the rod isn't those super good kind, plus the fishes are heavy!
So fishing pros, you can go there, and put your skills to test!
Facebook: http://www.facebook.com/profile.php?id=1309614657

Or you can like their page: http://www.facebook.com/pages/Hai-Bin/194326095810Twitter: http://twitter.com/#!/haibinprawningMap: http://maps.google.com.sg/maps?rlz=1C1SKPM_enSG412SG412&q=Tebing+Lane+Punggol+10&um=1&ie=UTF-8&hq=&hnear=0x31da3df811353739:0x1300f7ac710c7c61,10+Tebing+Ln&gl=sg&ei=e9ZjToDJOYeGrAeoquySCg&sa=X&oi=geocode_result&ct=title&resnum=1&ved=0CB0Q8gEwAA
Go there now! They have big prawns, with cheap prawning rates (of which the unused can be kept for 10 years), and you can request songs that you want to hear there! Friendly workers too.
Open 24 hours daily.
PS: If going by bus, you can take- 3, 62, 83, 85, 569
Driving, you can search '10 Tebing Lane' in your GPS!
Nearest LRT: PE4 Riviera
Xoxo