Hello people! Was at the Smurfs in the City Exhibition @ Bugis Junction!
It was held some time ago, from Aug 7 - Sept 9.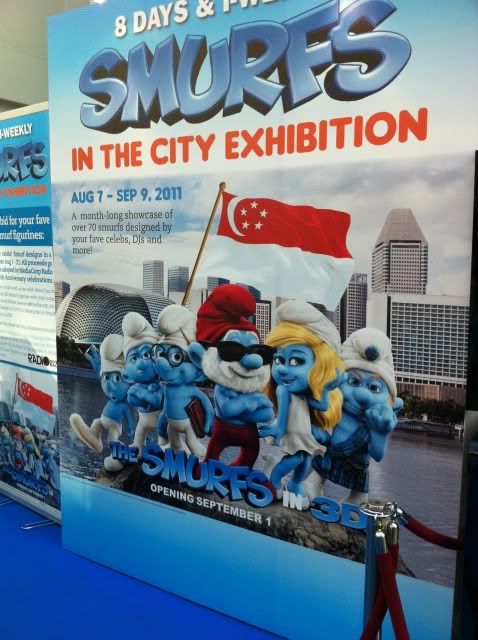 Bet most of you guys watched Smurfs already! I didn't manage to catch the one in 3D, as the slots was always fully booked! *ahh. Kiasu singaporeans :(*
But it was damn funny!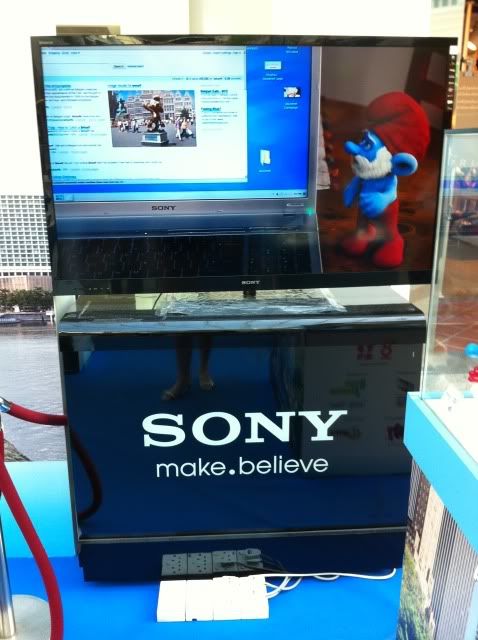 Sony was one of the sponsors. Look at their wallpaper!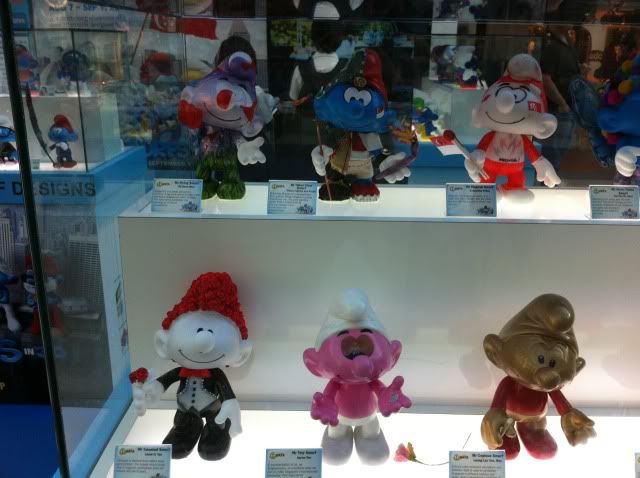 Figurines painted and designed by famous people, from scratch!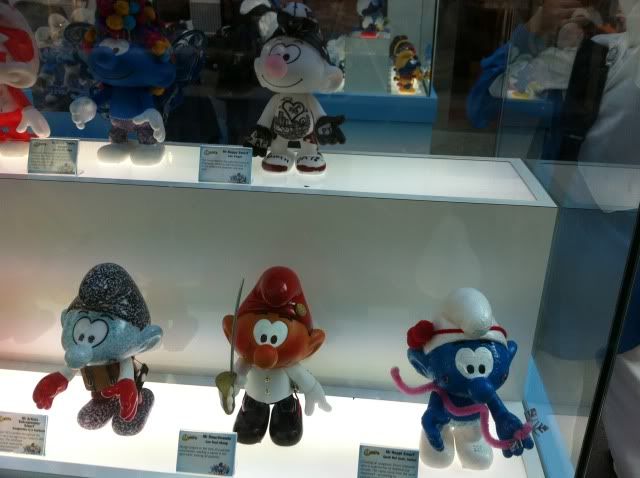 Look at the one at the bottom- Balloon Sculpture!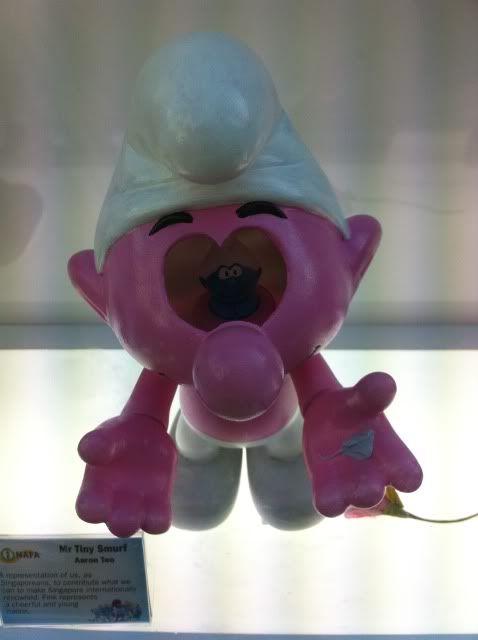 They are so creative la! This Pink Smurf has another small smurf in its eyes!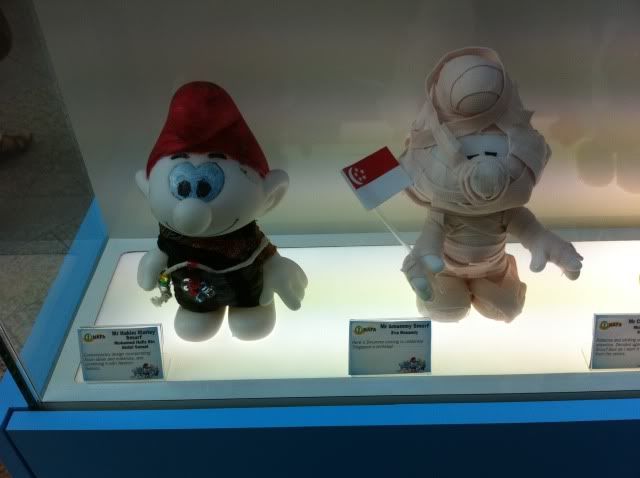 The red hat, bandaged.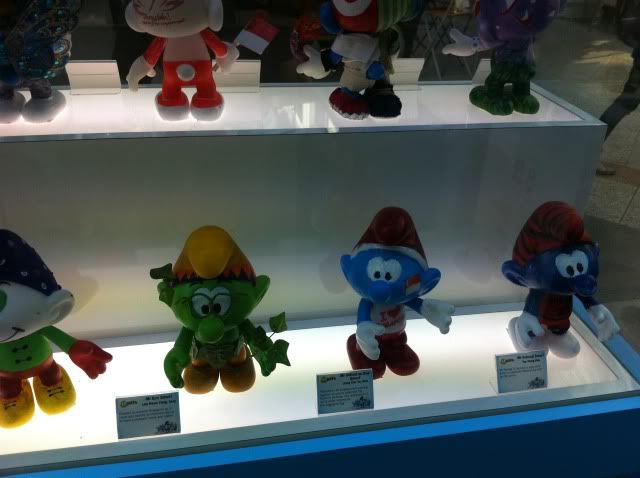 Christmas themed ones!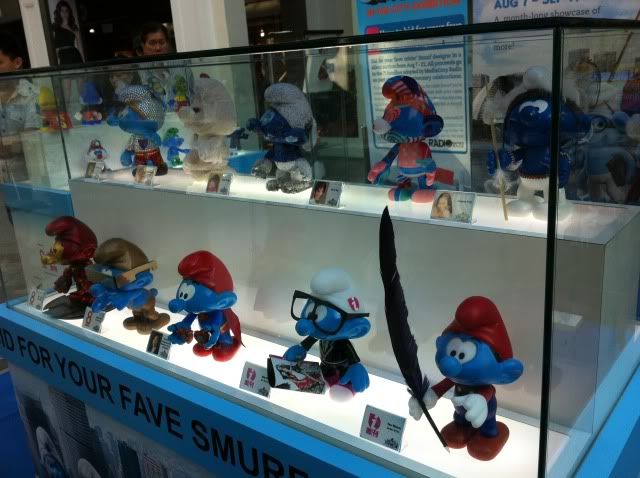 Nerdy smurf and feather smurf.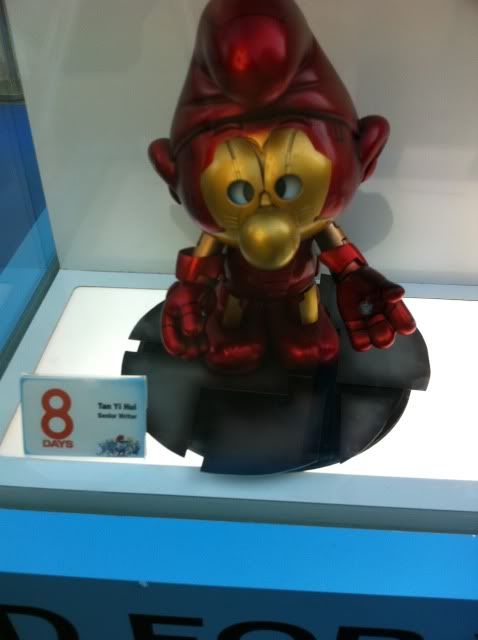 The Iron Man!
I like the Spiderman one! 4th from the left!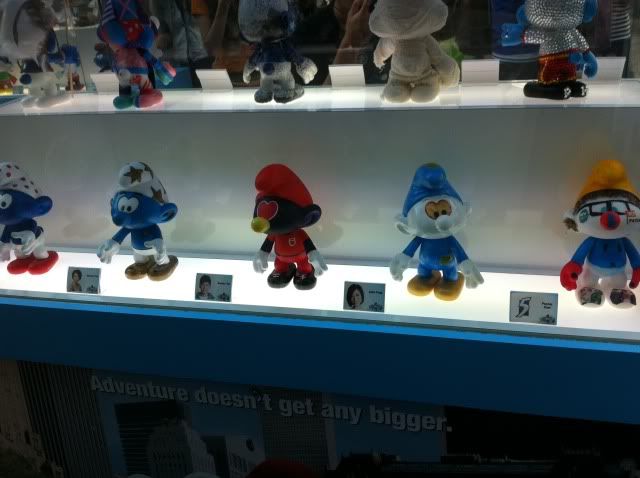 Starry! :)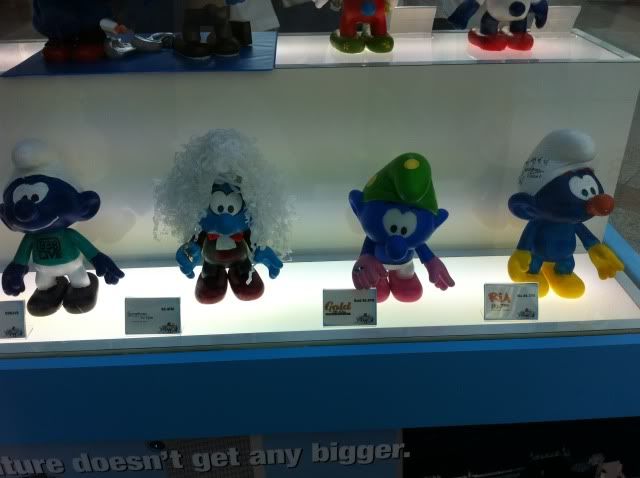 Maggee hairstyle.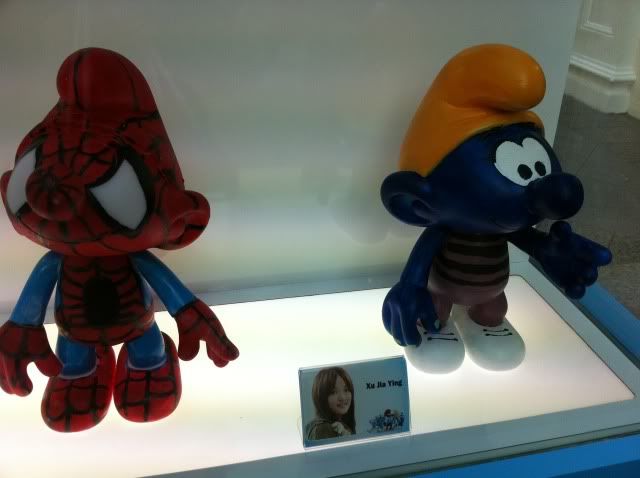 This was painted by Xu Jia Ying!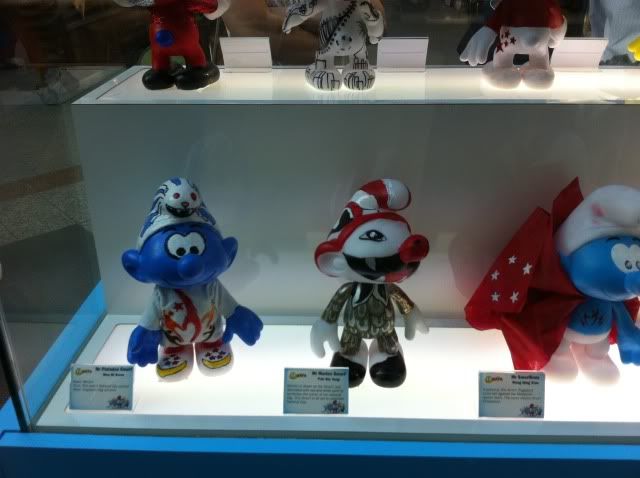 Clown, and NDP Smurf.
The smurf on the right looks a bit like Goldilocks :x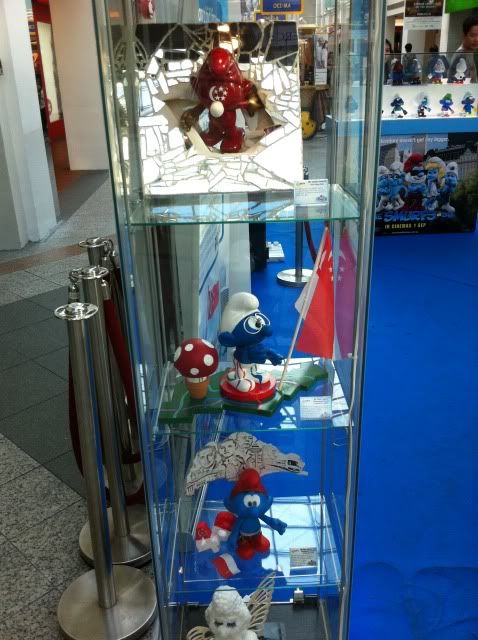 The more classic ones in a vertically placed cabinet!
Among all of the displays there, I love this one the most!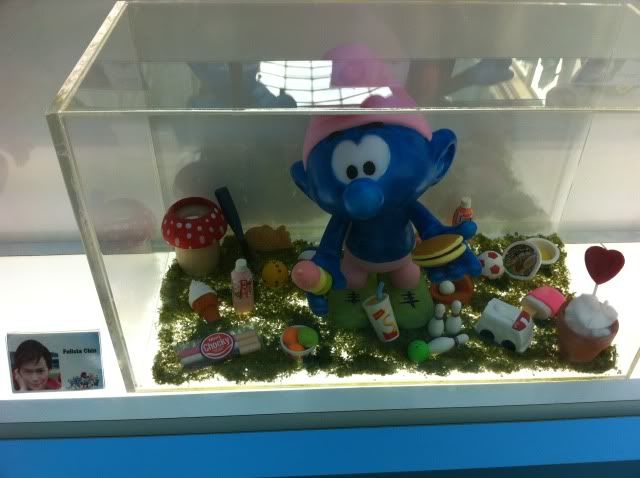 The hungry smurf, by Felicia Chin!
Okay, I didn't know she's so artistic. *opps*
The figurines were for auctions, but I guess it's over by now! Well, just trying to share pretty stuffs with you guys!
Pardon the poor photography skills. I'm still an amateur, furthermore these were taken from my iPhone 4!
Xoxo