Heard about the new iPhone 4S and iOS 5?
Interested but find the information from the net too wordy for you to digest?
You should read what I have to say! (The revised and shorter version of iPhone 4S vs iPhone 4, and also a brief explaination for iOS 5!)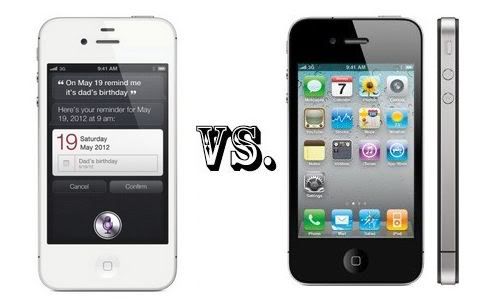 Introducing...... The new Siri on iPhone 4S!
This is freaking cool, cause it's equivalent to having a maid help you set eveything right, just by using the voice command!
(Picture credits:
http://www.apple.com/iphone/features/siri.html
)
It helps you
set reminders
.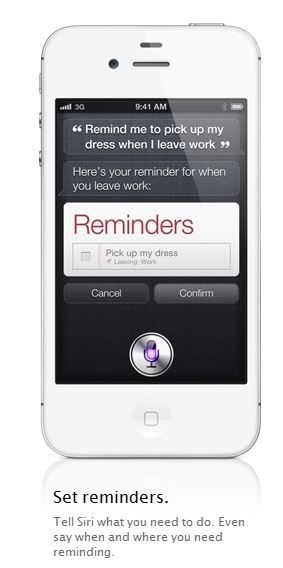 It
sends a text
for you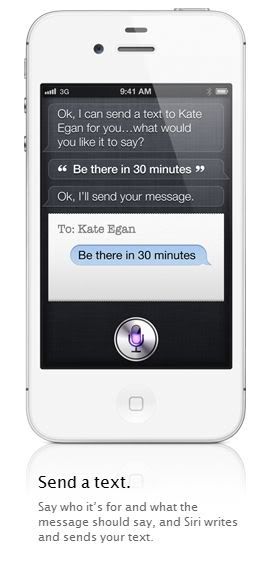 Weather forecast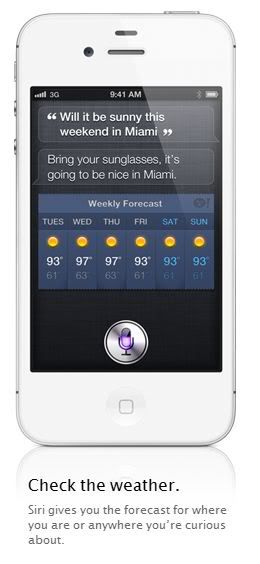 Find information
at places where u wish to go
Schedule meetings
with the person just by speaking to the mic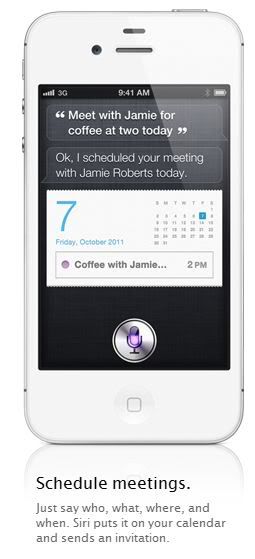 Send an email
Rummage through your contact list and
find a contact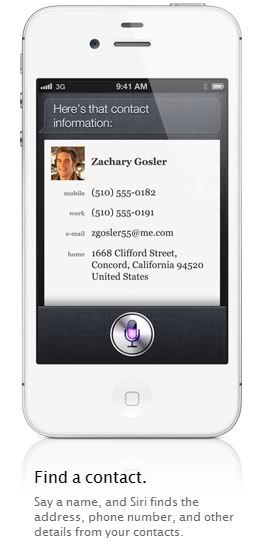 Set an alarm
, without you saying the exact time. Just say things like 'an hour', 'ten minutes'.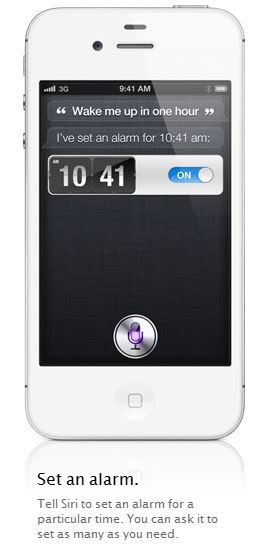 Get directions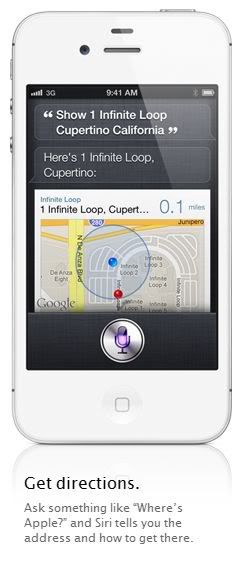 Set timer
And the coolest of all-
ask Siri
what it can do!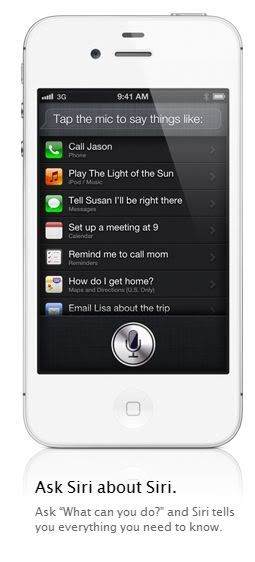 Siri takes dictations tooo!
Instead of typing, you just have to say what u want to type, and iPhone converts your words into text. Use dictation to write messages, take notes, search the web, and more! It also works with third-party apps, so you can update your Facebook status, tweet, or write and even send Instagrams.
So, here's the difference! iPhone 4S on the left, and 4 on the right column.
iPhone 4S' display spects
iPhone 4's display spects

More improved points:
Camera- from 5 mp to 8mp + face detection, video stabilization
Bluetooth from 2.1 + EDR to 4.0
Talk time from 7 hours to 8 hours on 3G
BUT.
It is heavier than iPhone 4 by
3 grams
!
Standby time from 200 hours to
300
hours!
More details on performance:
http://www.apple.com/iphone/features/#performance
Regreted on buying your iPhone 4 White? Don't be! Cause you can just update to iOS 5! (Available for both 4 and 4S)
iOS 5 updates:
http://www.apple.com/iphone/ios/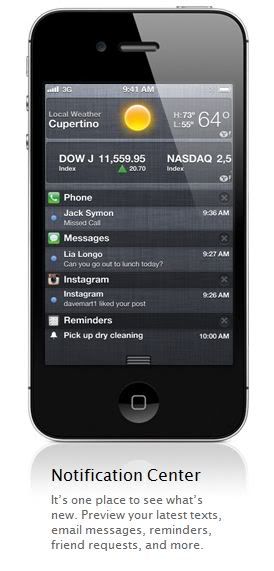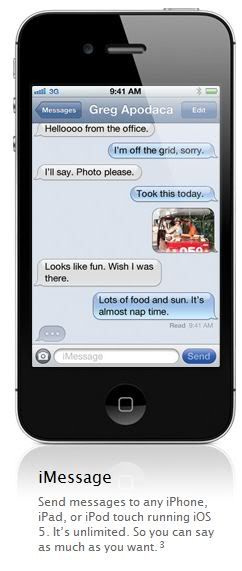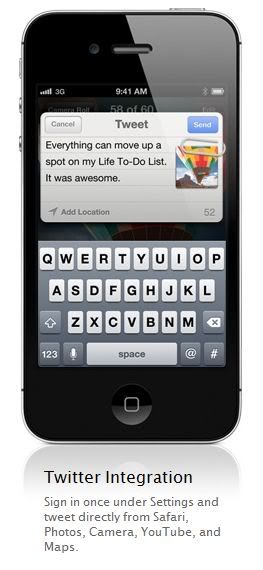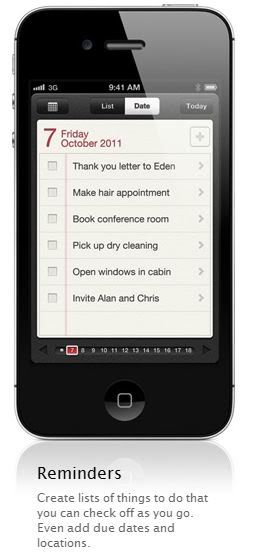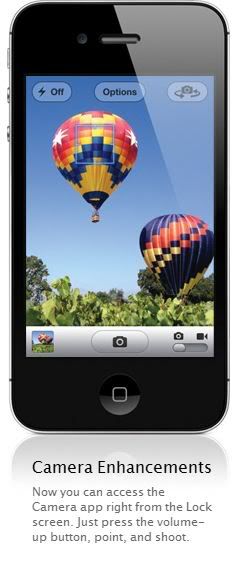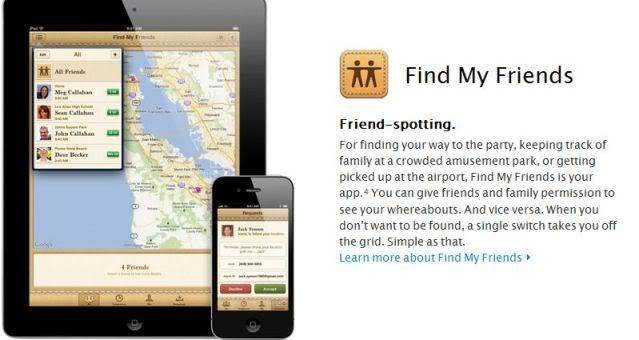 iCloud stores your music, photos, documents, and more and wirelessly pushes them to all your devices.
iCloud:
http://www.apple.com/iphone/icloud/
Damn cool right! But even so, I am still #teamblackberry, really. Cause 8 hours on 3G is too little for me! Blackberry works fine! And it's smaller for my hand too.
*consider waiting for iPhone 5. Maybe even better, can chat with Siri 2??*
Xoxo