Thank you Nuffnang for the kind invitation! Bf and I got to catch The Muppets, way before the show is even released!
The show was awesome!! Even adults watch it too!!!
Snapshot of the Muppets: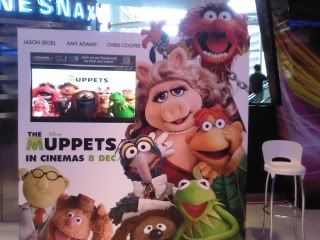 Picture credits from:
http://thysweet.blogspot.com/
After that, I went to collect my sponsored item from Fancl (while will be blogged, soon), get Sticky for bf's sis, collect sponsored Safari tix.
Today is a day with free gifts!!
My santa heard my wish, and finally arrived!! :D:D

Hehe, this was what I posted on twitter. Thank you santa~!
Oh, and I just realised that they do have a Sticky outlet at Cine. Don't scold me, I haven't been to town for ages.
They are actually recruiting girls onboard! So my fellow readers, if you need a job and loves Sticky, why not try enquiring?? I am not too sure about the rates though, but I'm sure it's gonna be fab working there!
https://www.facebook.com/stickysingapore
Their lollies, selling at $4!
They have small ones too. But. I don't think they have my fave flavour!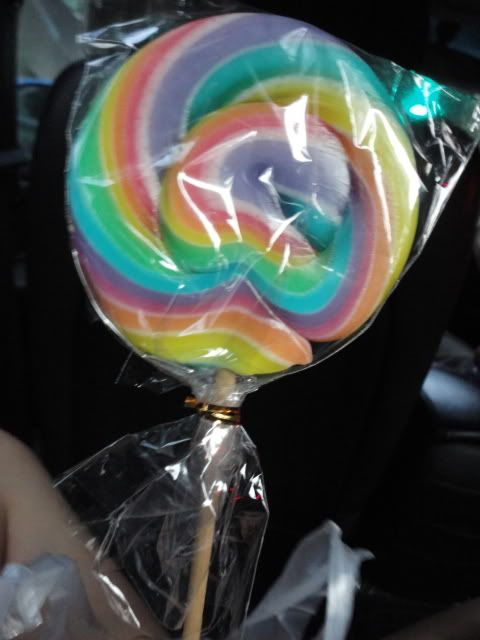 Watermelon Rock and Grape Rock.
Guess who are these for????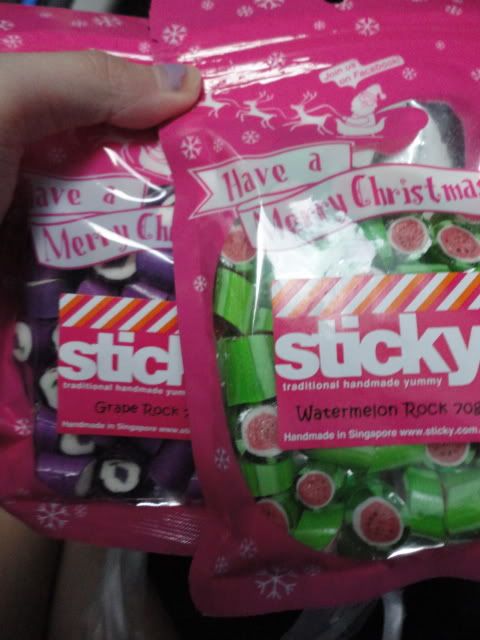 Grape one for me, and watermelon for bf!
Okay. Not much of a surprise if you know me well.
-----------------------------------------------------------------------------
Have been yearning for a card that has fanciful designs on it, and seems like OCBC Frank card has it!
They have over 130 designs for you to choose from, with no min deposit amount!
You just need to be 16 yo to sign this!! :D
More details at:
http://www.frankbyocbc.com/
-----------------------------------------------------------------------------
These are what I got from GushCloud too! A pair of Safari entrance tix + tram, and also a Time Zone powercard!
Gonna go try the card some time soon, to see if there's any credit inside! :D:D
Ahha! And there it is, my new hair colour! It's kind of uneven, okay. Cause I couldn't stand the pain on my scalp Yes. Weakling I know.. But I love this colour ALOT okay!
Thanks to Hair Secrets!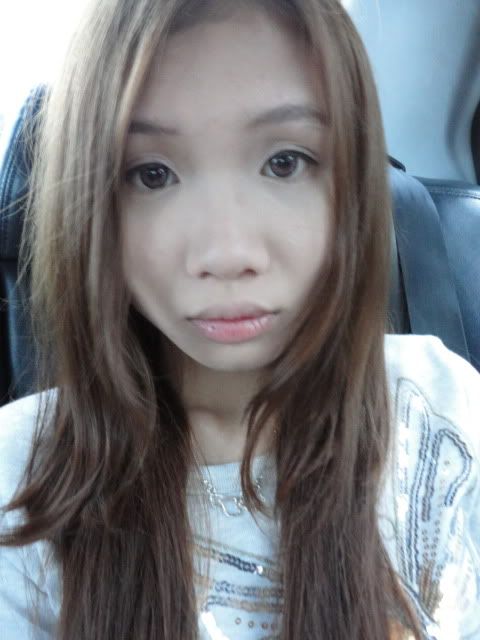 OHHH. And people, please go read my CLEO Blog. It states the exact same thing as in this post, but do be a good reader and grant me a view okay?
See, I top 8 liao. :(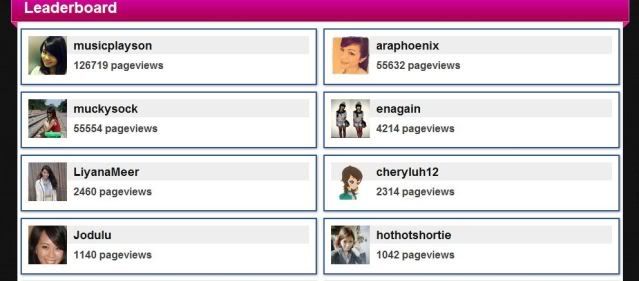 http://www.askcleo.com/index.php?option=com_idoblog&task=userblog&userid=92612&Itemid=61
Xoxo