Ever had anyone that you would like to thank, but never had the courage to do it face to face??
Now, with this web, you can!!
http://sg.churpchurp.com/hothotshortie/share/makesomeonesday
http://makesomeonesday.sg/default.aspx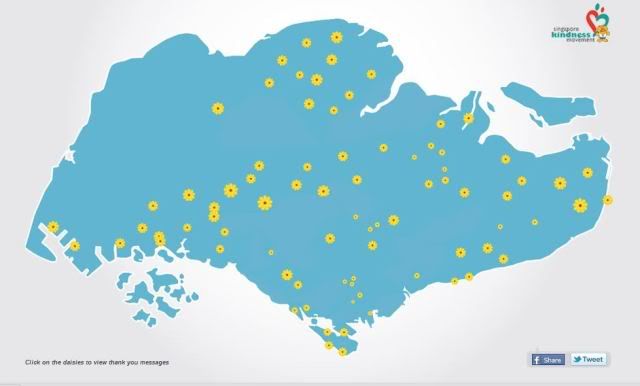 This, is a map of Singapore. With every thankyou note you post, a yellow daisy would appear!
Why not just spend a few minutes of your time, and fill the whole island with Yellow Daisies!!
I posted mine's here too:
http://makesomeonesday.sg/default.aspx?aid=15
Xoxo