Hello! If you guys have been reading my blog, you would know that I am now super addicted to buying LUSH Products! They are opened in Singapore mid-dec, and till now, batches of fresh handmade cosmetics were sold out!
See what I mean? Got people buy- means very good product!
Okay.. Not actually. I did my research, and I tried all(almost all) the testers in the shop, before deciding if I should buy the product! :D
They have shops and franchises in a total of 42 countries, + their 43rd, in Singapore!
So today, I am gonna review on one of their 'oh-so-popular' product:
Mask of Magnaminty
!
It cost about.... $22 if I'm not wrong!
Here's how it looks like, once you applied it on!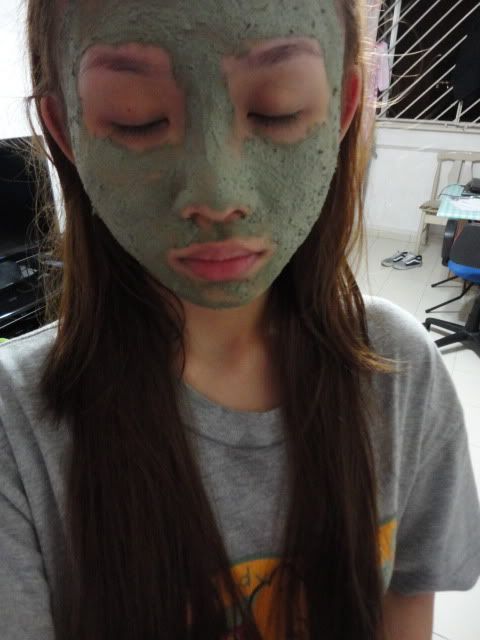 Yes, as usual, I clumsily forgot to take a pic of the before, so no before and after comparison!
How to use:
But I do swear by Mask of Magnaminty!
It has a nice peppermint smell, and it tightens skin, so no more saggy face already!
You can even put it in the fridge to make it feel cool and nice on your face, but even w/o putting into the fridge, the cooling effect is enough to prep up your face!
Even after washing the mask off, I still can feel that sensation on my skin!
My whole face really tightens, and it is smoother instantly!
This. Works. Like. Magic.
CLEO:
http://www.askcleo.com/index.php?option=com_idoblog&task=userblog&userid=92612&Itemid=0&Itemid=61
Xoxo