Hello!
If you guys followed me on twitter, you would have already known this news.
I got an invitation to TP's Scholarship Showcase!
I have heard my friends telling me that they got it too, and was so worried that I was left-out!
But no! I went home that very day after work, and saw this Golden letter lying on my desk
Yes! It is the invitation!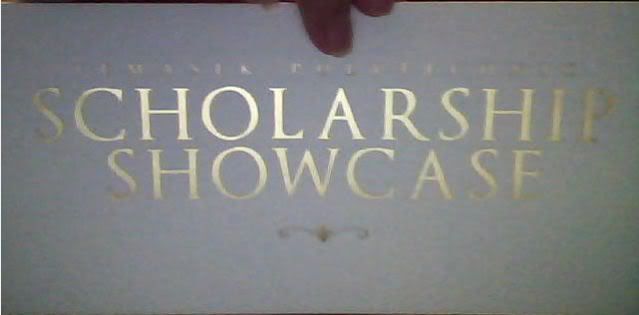 I would like to thank tp for giving me this chance, to be a scholar!
Okay I'm lost for words.... SO HAPPY! :D:D
CLEO Blog:
http://www.askcleo.com/index.php?option=com_idoblog&task=userblog&userid=92612&Itemid=61
Xoxo