Hello people!

Received the Eucerin DermoPURIFYER Set, and below is my review!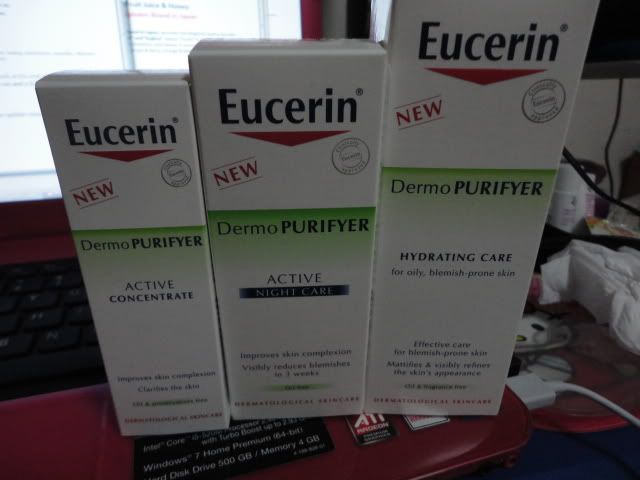 I used these three products consistently for a week, without the disrupt of other skin care products.
Here's the sets and more in depth explaination to each of the products!
Eucerin DermoPURIFYER Active Concentrate (30ml @ $29.90)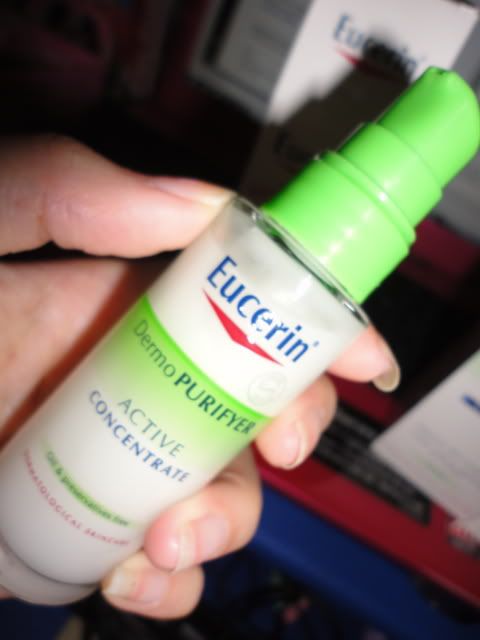 It is like an essence that can be used after cleanser.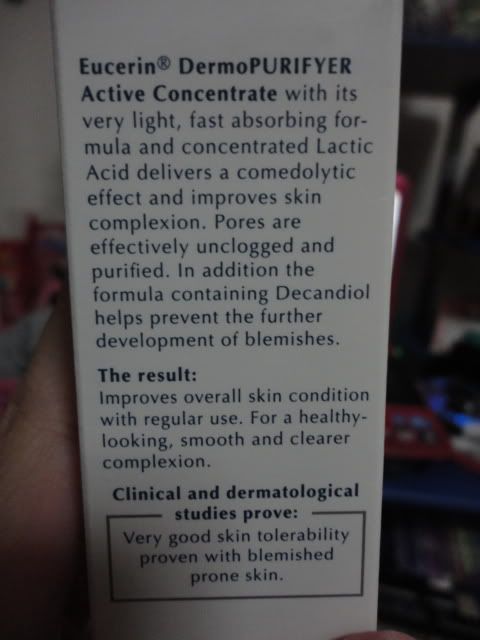 It states that it will unclog pores, and purify them.
Decandiol- helps prevent the further development of blemishes!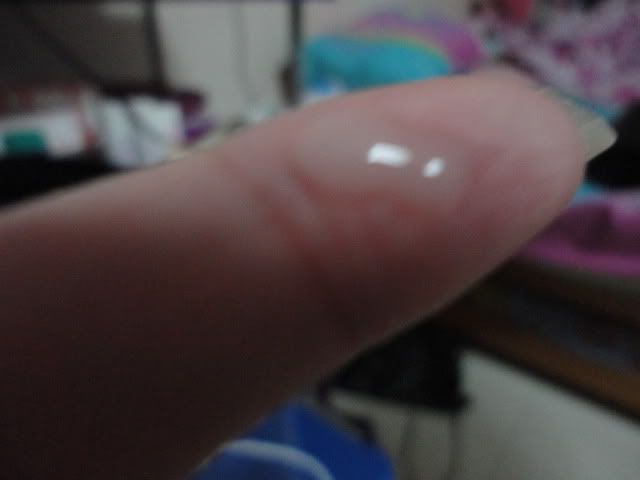 This is how the essence looks like..

After-use:

Tighten feeling, not greasy at all.
Eucerin DermoPURIFYER Active Night Care (50ml @ $25.90)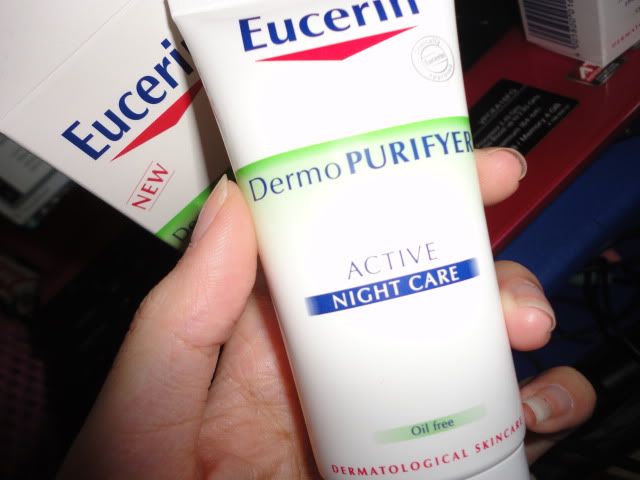 This is the night care.
As the name states, it can only be used at night, after all skincare routines.
(After
Eucerin DermoPURIFYER Active Concentrate
of course! )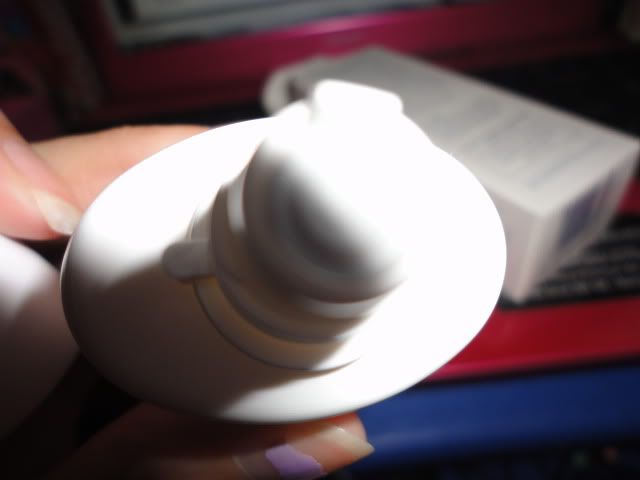 My all-time favourite- the security seal!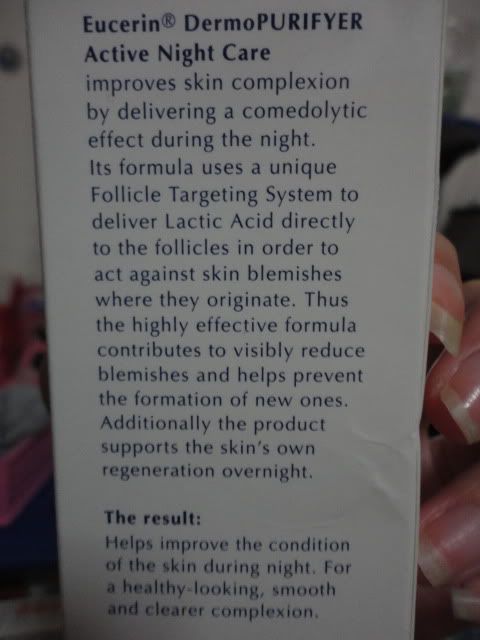 It states here that it improves skin complexion during the night with a unique Follicle Targeting Syste!
It reduces blemishes too!
After-use:
Eucerin DermoPURIFYER Hydrating Care (50ml @ $25.90)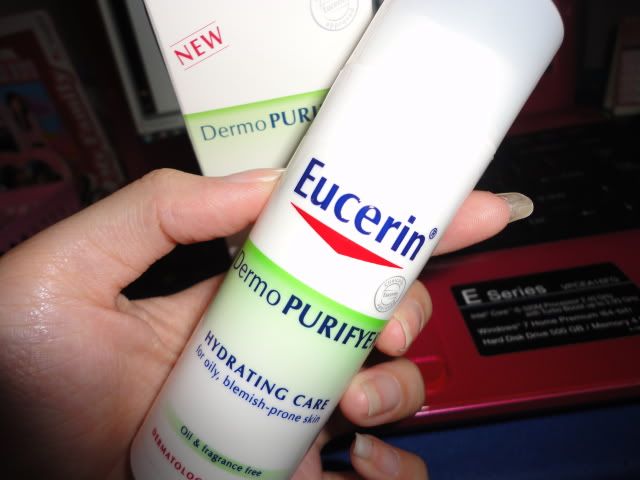 :D
It can be used in the morning, after Eucerin DeremoPURIFYER Active Concentrate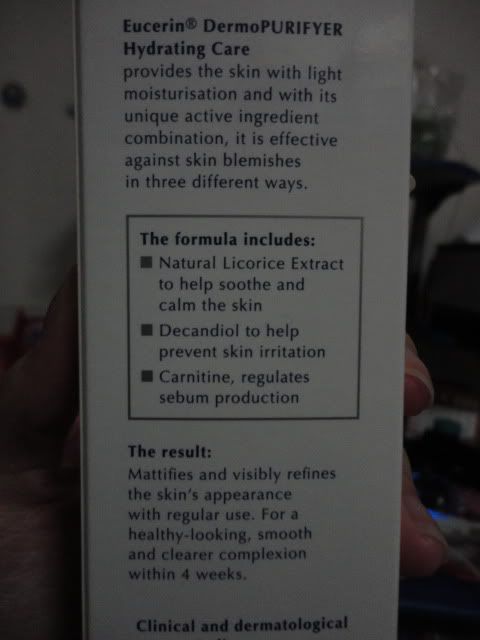 Soothe and calms skin and prevents skin irritation.
It even promised a result of clearer complexion within
4 weeks
!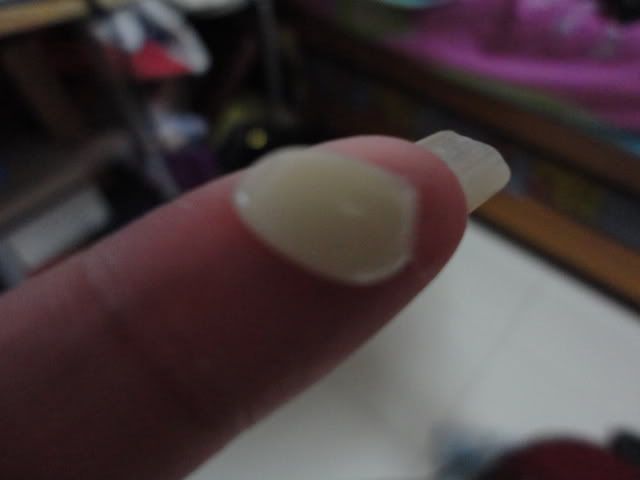 The 'cream-like' texture.

After-use:

It's a bit greasy, but after awhile, the greasy feeling is gone.

Smooth skin after 2 minutes of application.
Overall, after a whole full week of experimenting, I realised that this product is good! It is effective, and it helps the skin repair!
There was a pimple on my face at the start of the experiment, but now, it's all gone!
Thanks to Eucerin DermoPURIFYER Range!
The Eucerin DermoPURIFYER range is available at most leading pharmacies, Guardian, Watsons, Unity, hospital retail pharmacies and National Skin Centre.
Redeem your FREE Eucerin Oil Control Sample set and a $3 voucher here: https://www.facebook.com/pages/Eucerin/65971222852?sk=app_213564948660624
CLEO:
http://www.askcleo.com/index.php?option=com_idoblog&task=userblog&userid=92612&Itemid=0&Itemid=61
Xoxo