HELLO EVERYBODY!
MERRY CHRISTMAS!


I went Town today, and it was mad crowded. I mean, super crowded. Like human jam.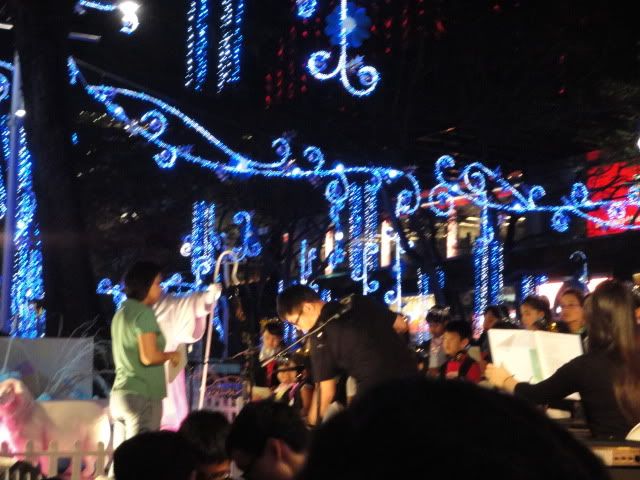 Bf and I arrived in the evening, and thus we walked around first. Super impossible to walk around in that state though. JAM WAS KILLING US.
The htc globe!!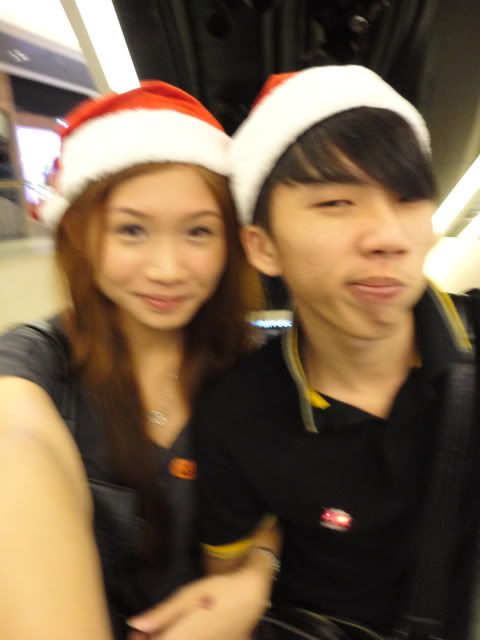 We bought x'mas hats from Daiso, and u see the badge we were wearing?? Will tell you more later! :D:D
Hehehe. Why he so cute *faints*
*stands up* *look* *shy* *faints*
And then at around 9pm, Chanel joined us, and of course, we must take pic!
By the time it reached 11pm, it started to rain! That was the crowd at Cine. Yes, just cine alone. It was even more crowded from Ion all the way to Mandarin Gallery!!!!!
Tada! This was the thing on our chest! It's lights, that will blink!
Super creative for x'mas! There was even the one that was attached to rubberbands, and you can tie it on your hair! But that one was oos :(
Then Nico came to join us, followed by Arena. But we didn't took pic with her! TOOOOOOOOO chaotic liao :x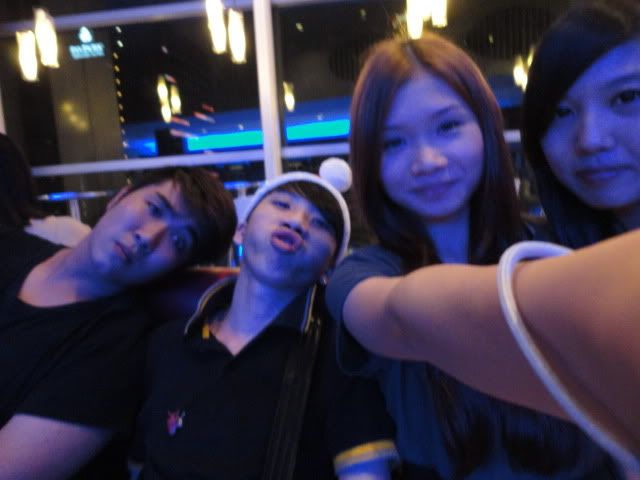 We took many failed pics, and in the end, we got strangers to help us take pic! Hehe,
Finally one successful one! :D
My gifts from friends!!!! :D:D
Thank you Debbie, Natalie, Hui Xian, Mavis, RynaQUE, Enqi and one of my lovely reader! :D
Once again,
Merry X'mas! :D
CLEO:
http://www.askcleo.com/index.php?option=com_idoblog&task=userblog&userid=92612&Itemid=61
Xoxo