:D:D
Going on with my 2011 updates, the gift exchange event for x'mas!
Okay, not say really an 'event', colleagues and I were exchanging presents, taking photos in Taka during our breaktime. :D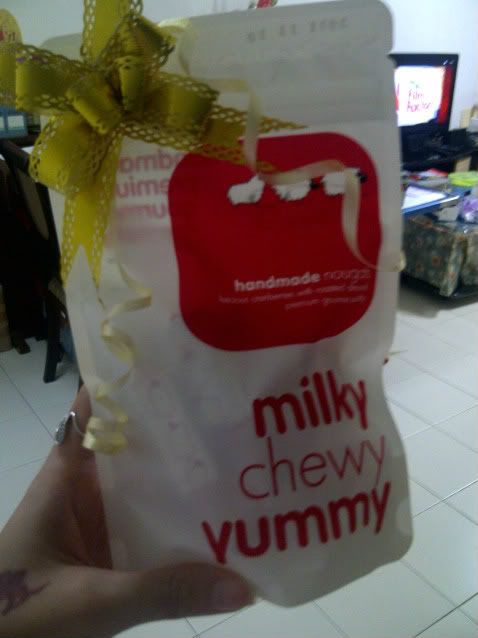 Random yummy chewy nougat I bought at ION. No bluff you, they are super
yums
!
A gift from one of my readers!
Remember I was holding the giveaway for the month of Dec in celebration of X'mas?? I met up with one of the giveaway winners, and she gave me this!
So, super sweet!
She even asked me to cheer up! She said 'wa your facebook always so sad, cheer up k?'
*melts*
So, back to the gift exchange at Taka, we drew lots, and here are the photos of the 'giver' and 'receiver'!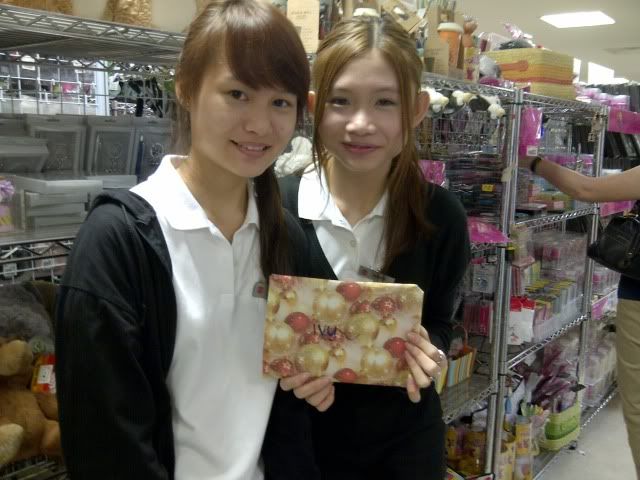 Enqi >>> Me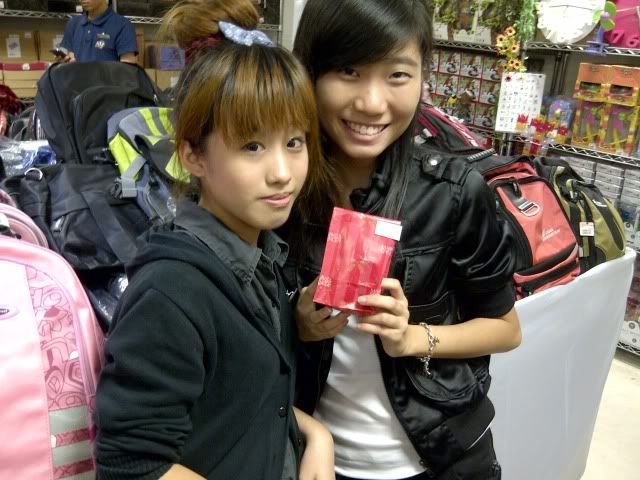 Debbie >>> Si Hui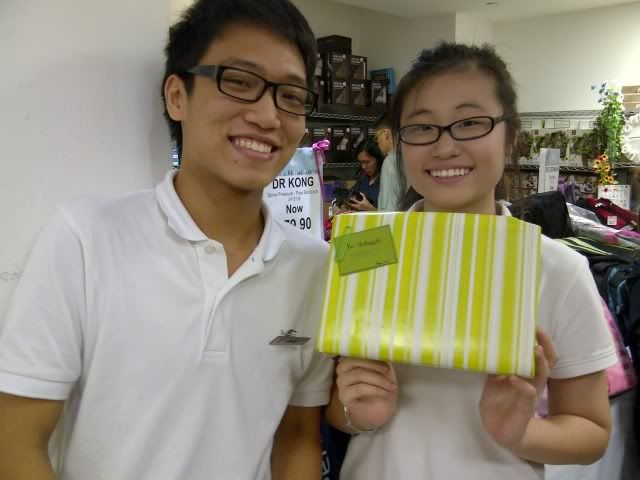 Zhong Xuan >>> Natalie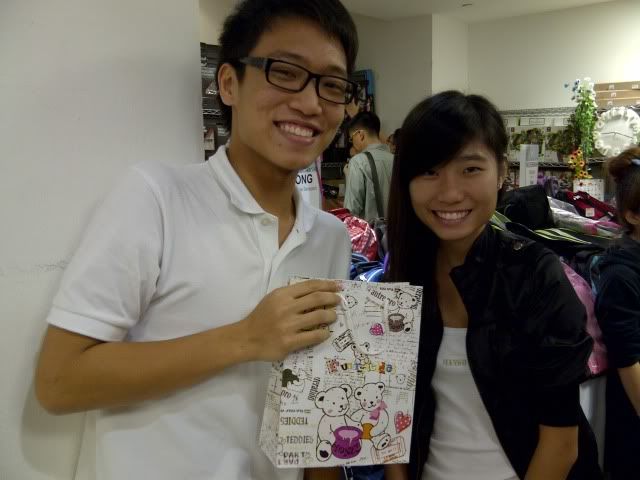 Si Hui >>> Zhong Xuan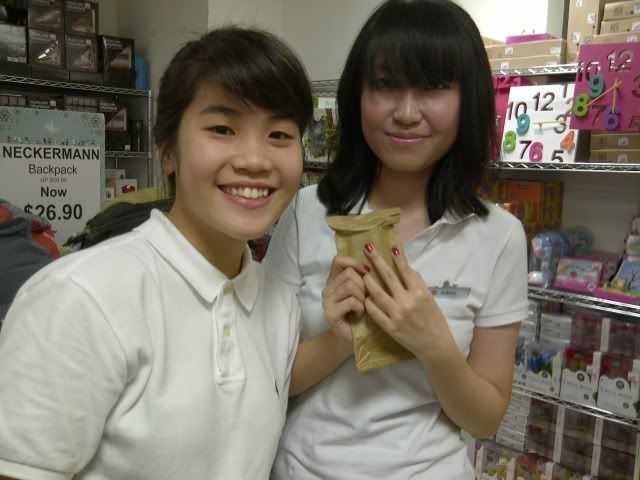 Perisa >>> Serene
Balqis >>> Enqi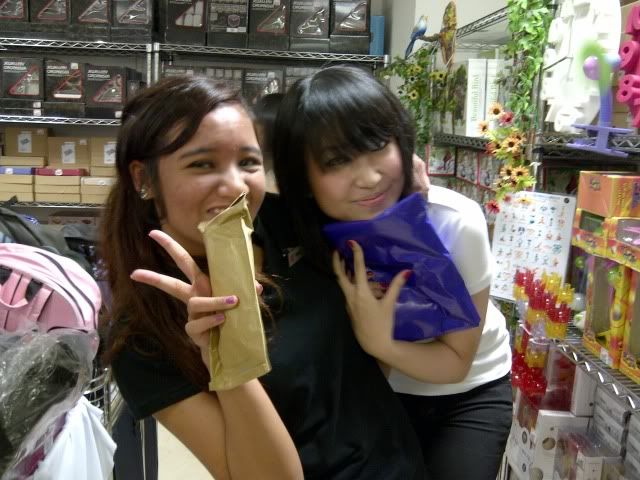 Serene >>> Balqis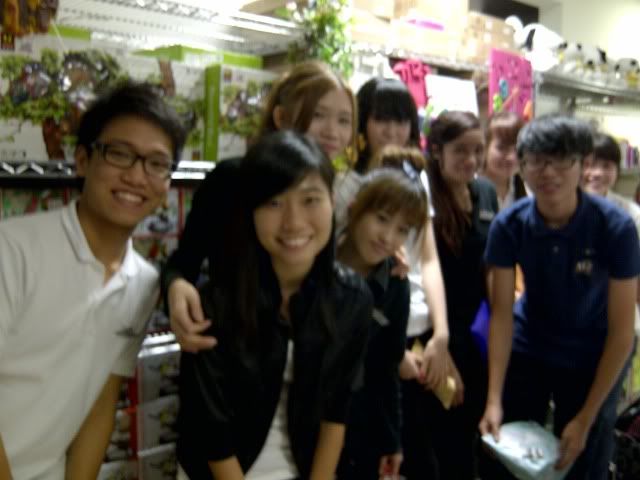 Spot the guy in blue wearing glasses?? He wasn't there during the drawing of lots, so we all shared a gift for him! - His fave monkey plushie.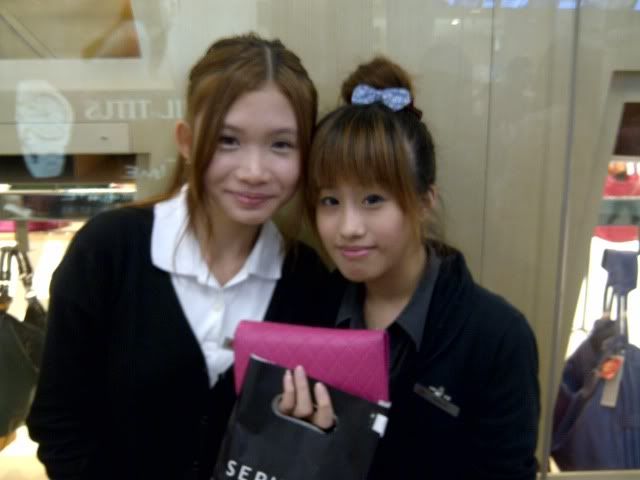 Deb and I had a separate exchange, so a pic of us! :D:D
Disclamer: Everyone looks so weird in the pics. I swear is the stupid taka lighting, and the stupid 5mp lousy iphone camera :x
We, look prettier in real-life okay! :D:D
Okay la, not me, they.
CLEO:
http://www.askcleo.com/index.php?option=com_idoblog&task=userblog&userid=92612&Itemid=0&Itemid=61
Xoxo