Hello people!
Remember about
Steamcream
I blogged about last year?
They have new releases for the month of Feb!
CON AMORE
Means "With love" in Italian
PAULA
PAUL
PAULA is for the female, and PAUL is for the male! Perfect for Valentine's Day gift :D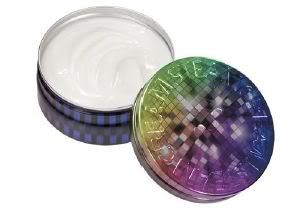 DISCO FEVER
Awesome colours! :D
Just a short recap about steamcream:
They are the high quality multi-purpose moisturiser that hydrates and cares for the skin.
Produced by using the power and energy from bubbling steam to melt and fuse ingredients together.
Made from natural ingredients such as moisturising orange flower water, oatmeal and glycerine with organic almond and jojoba oil!
Perfect for all skin types, to be used on the face, hands and body!
Retail price: $25.90
Available at selected BHG, Watsons, Nishino Pharmacy, Unity, Sasa & www.beautycarousel.com
For more details, you can visit their facebook page:
https://www.facebook.com/steamcreamsingapore
Twitter:
https://twitter.com/#!/SteamcreamSG
Xoxo