Hello people! I got to watch Titanic 3D before it's even out in the cinemas! :D


I cried. Yes cried. Not moved to tears, but literally cried. How can two people that's so deeply in love with each other not be together, living happily ever after?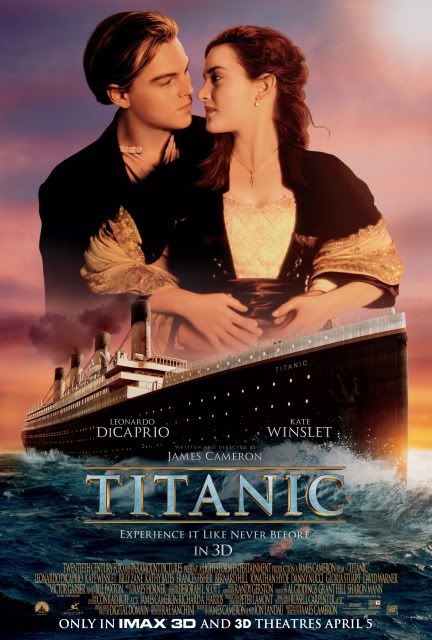 Many of you has watched this show before, long long time ago. But have you watched it before in 3D???
For those who didn't watch it before, it's actually a story about how this rich girl met up with the poor guy by chance on the world's largest ship. How they fell in love, and till death do they part. Super sad story, a bit similar to Romeo and Juliet.
For those who had watched Titanic before, do go and watch it too! Cause this time, the heartbreaking love story is in 3D.
The heart of the ocean, is waiting for you in Titanic on 5 April, in 3D!!
Thank you omy.sg!