Hello people! It's been a long time since I blogged! I'm sorry I left this space alone for about 10 days. But don't worry, I am here with lots of exciting news and reviews! :D
Last month, which is just a few days ago, I received the February VanityTrove from Camy! :D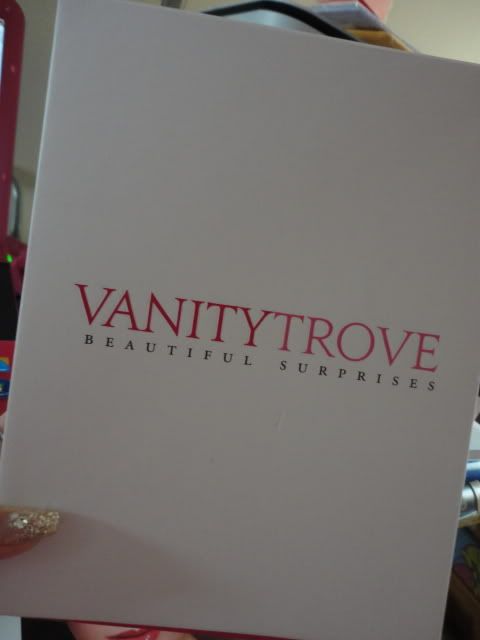 It by far the best sample box of items that I received! It has a whole compilation of not only skin care for face, but also for the body and hair!
Sometimes, food for the beauty wellness!
After sliding out the whole box, I was overwhelmed by the awesome smell of rose!
It looks super real, but I am sure it is a fake/folded one, cause by now the colour didn't fade.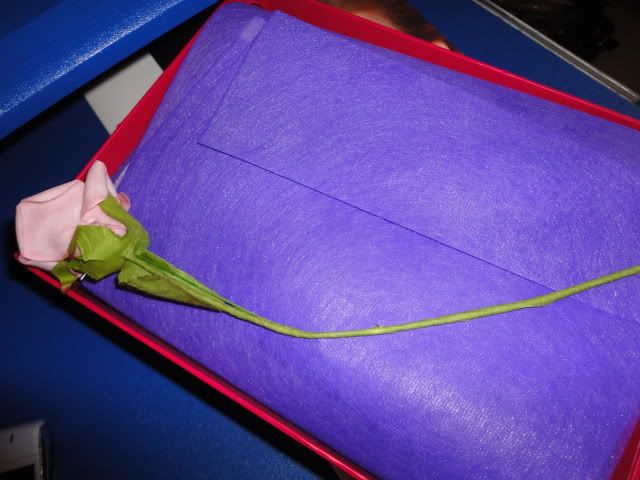 A writeup by the owner, Victoria.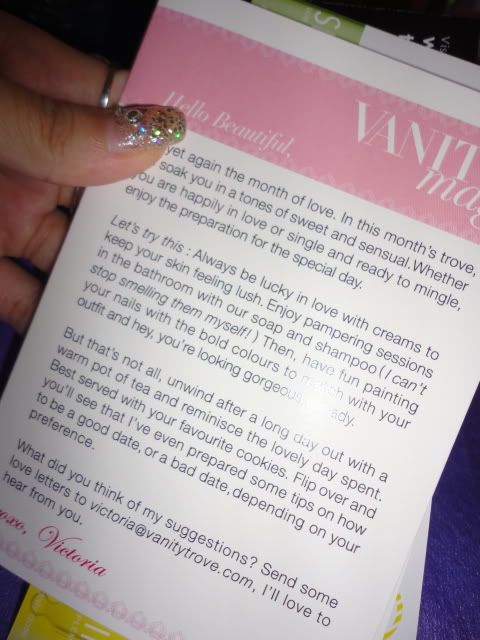 Short intro about the products, which really helps alot!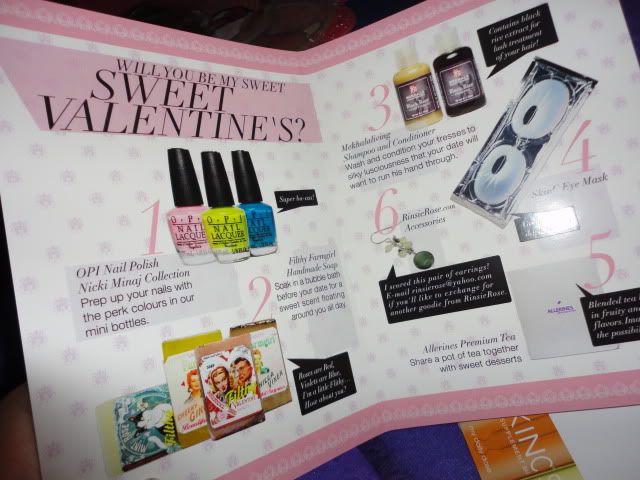 Vouchers included.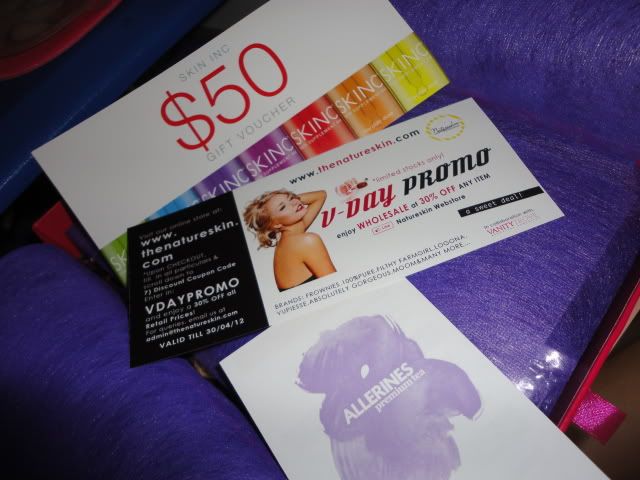 The box full of items! In fact, 6 items!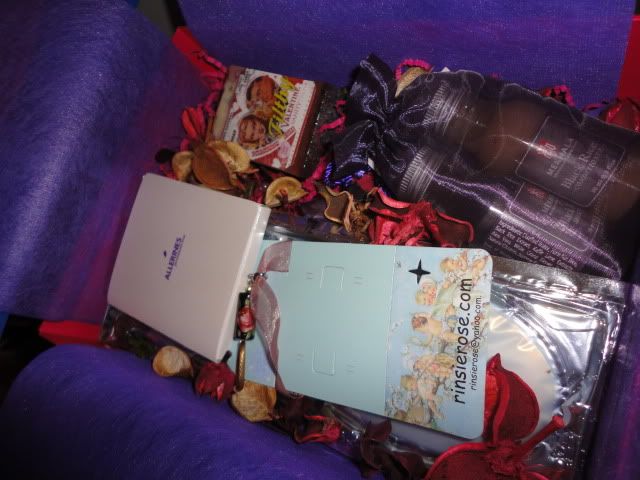 Accessories from
http://rinsierose.com/
!
The cool part is, if you don't like this accessory, you can email them for a change to any of their accessories from their web! So meaning, you get to choose your very own free bracelet/necklace/earrings!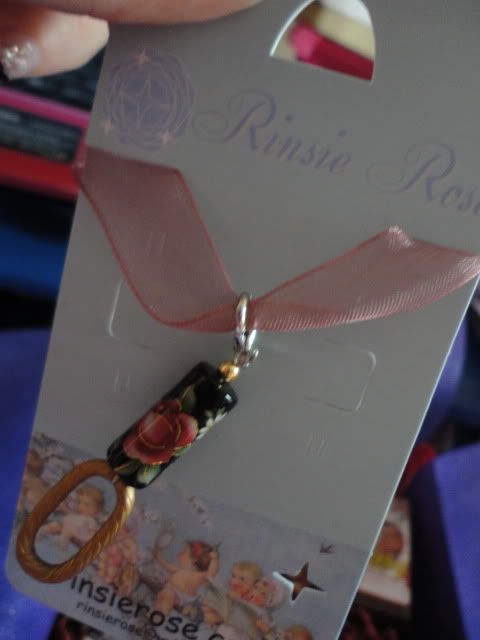 Allerines Premium Tea- Lemon Tart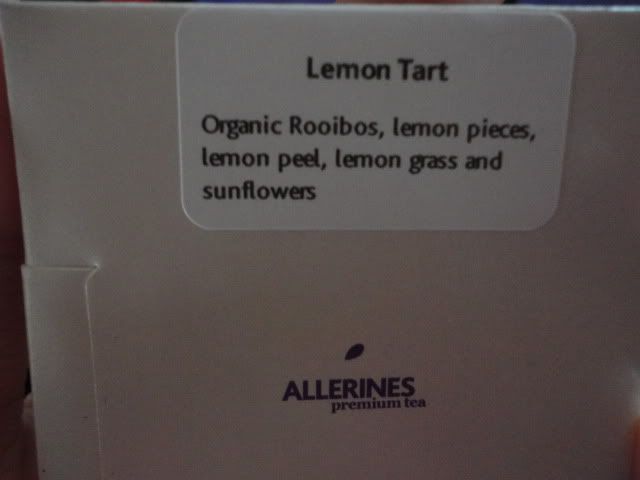 Filthy Farmgirl Handmade Soap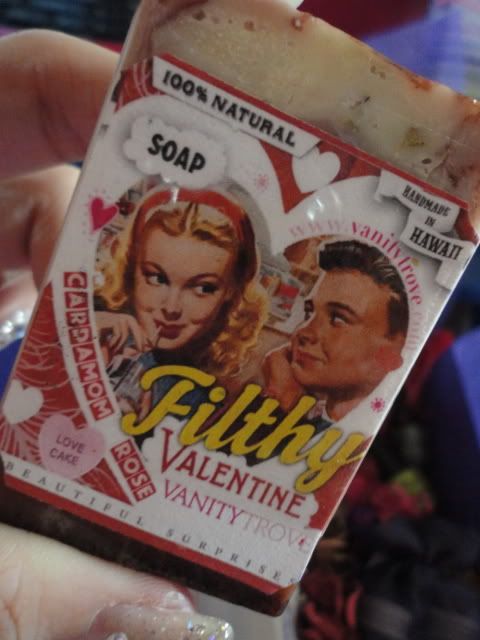 Mekgalaliving- Shapmpoo and Conditioner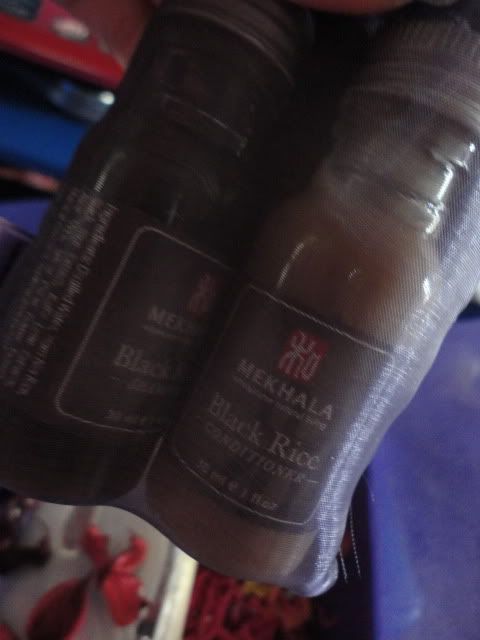 OPI Nail polish!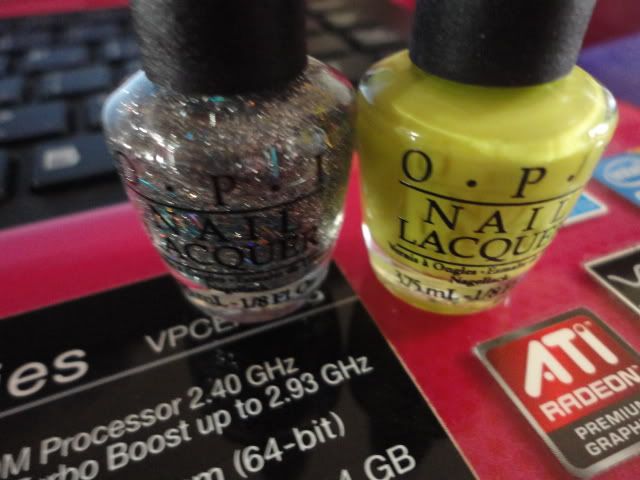 SkinC Eye Mask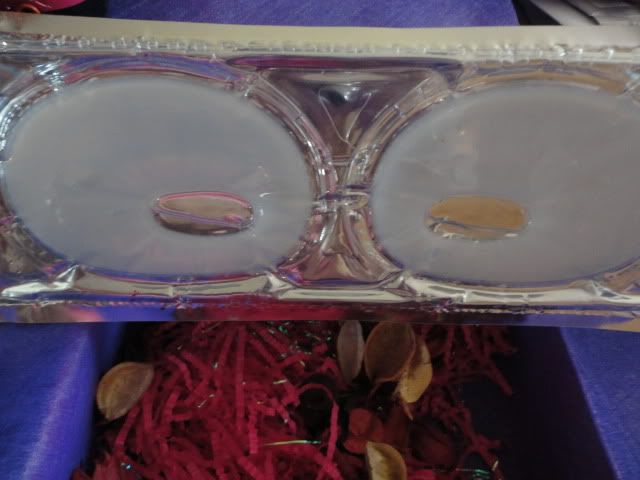 Excited already? Click
here!
to sign up, as many more samples awaits you!!
Plus, as a member of VanityTrove, you could sign up with mekahalaliving and get free samples plus 15% off first purchase!
Subscribe NOW!!! $25/mth! (free shipping)
Like them on their
facebook
, and follow them on
twitter
for updates!! :D:D
Xoxo